Breads
Completely Keto Bagels – Nearly Zero Carb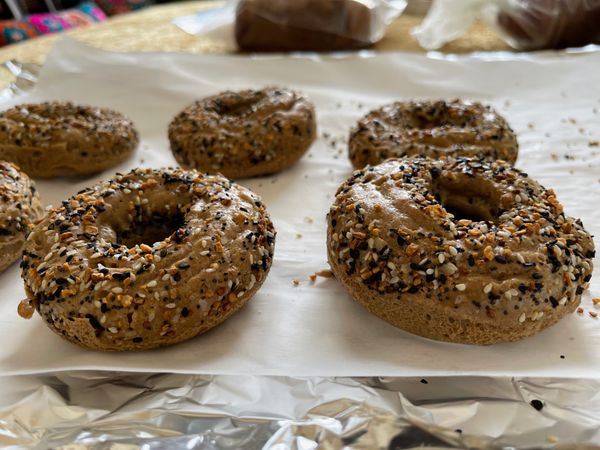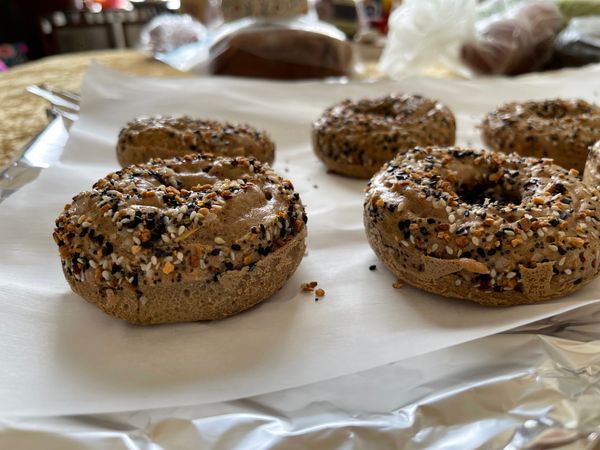 The finished product is absolutely delicious.
First: The Ingredients:
With whole grain tahini, the fiber cancels out the carbs so it's zero net carbs.
1 cup whole tahini butter (from ground sesame Zero net carbs)
5 large eggs
1 tablespoon apple cider vinegar
¾ teaspoon baking soda
¼ teaspoon Himalayan Pink Salt
avocado oil to wipe the mold
Here's what to get on Amazon:
First the tahini – this is the best one because the carbs and the fiber cancel each other out:
Next the Everything But the Bagel Spice (this one is my favorite)
And finally, the silicon bagel pan:
This is what it looks like before it goes in the oven: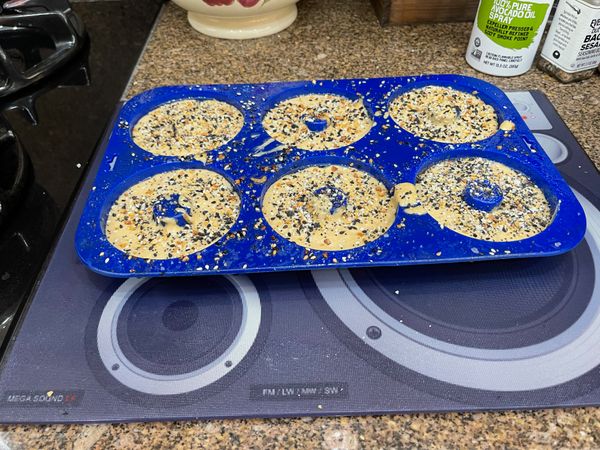 Step One: Preheat Oven to 350 degrees
In a Vitamix or Cuisinart pulse together tahini and eggs until very smooth
Add in apple cider vinegar
Add the baking soda and salt
Cover with Everything But the Bagel Spice
Transfer batter to mold lightly greased with avocado oil
Bake at 350° for 25 – 35 minutes depending on your oven.
The finished product is incredible