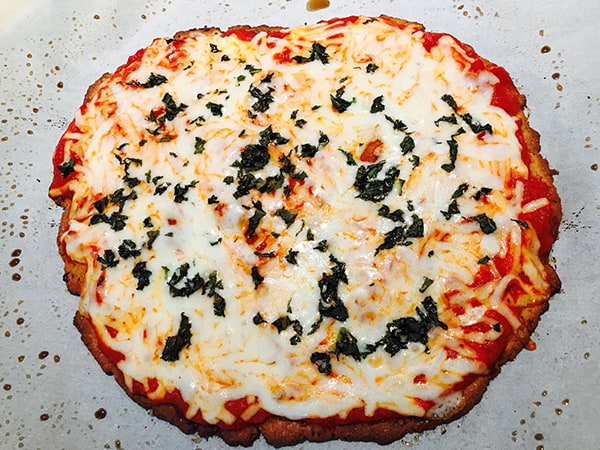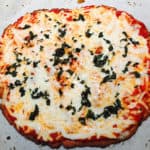 Harlan Kilstein's Version of Fathead Pizza
Print
Ingredients
3/4

cups

Cheese

pre shredded/grated cheese mozzarella is the best or Edam/mild cheese

3/4

cup

almond meal/flour

2

tbsp

cream cheese

1

egg

pinch

Himalayan salt

to taste

½

tsp

dried basil

of

½

tsp

garlic powder
Instructions
Mix the shredded/grated cheese and almond flour/meal in a microwaveable bowl. Add the cream cheese and stir.

Microwave on HIGH for 1 minute. Stir again. Then microwave on HIGH for another 30 seconds.

Add the egg, salt, basil , garlic and any other flavorings you choose and mix gently.

Place in between 2 greased pieces of baking parchment/paper and roll into a circular pizza shape.

Remove the top baking paper/parchment. If the mixture hardens and becomes difficult to work with, pop it back in the microwave for 10-20 seconds to soften again but not too long or you will cook the egg.

Make fork holes all over the pizza base to ensure it cooks evenly.

Slide the baking paper/parchment with the pizza base, on a baking tray (cookie tray) or pizza stone.

Bake at 425F for exactly 12 minutes or until brown. Don't burn it.

Once cooked, remove from the oven and spread the tomato sauce evenly as close to the edges as possible to prevent burning and add any toppings of your choice. Put it back in the oven for 5 minutes.