Desserts
Harlan Kilstein's Perfect Keto Brownies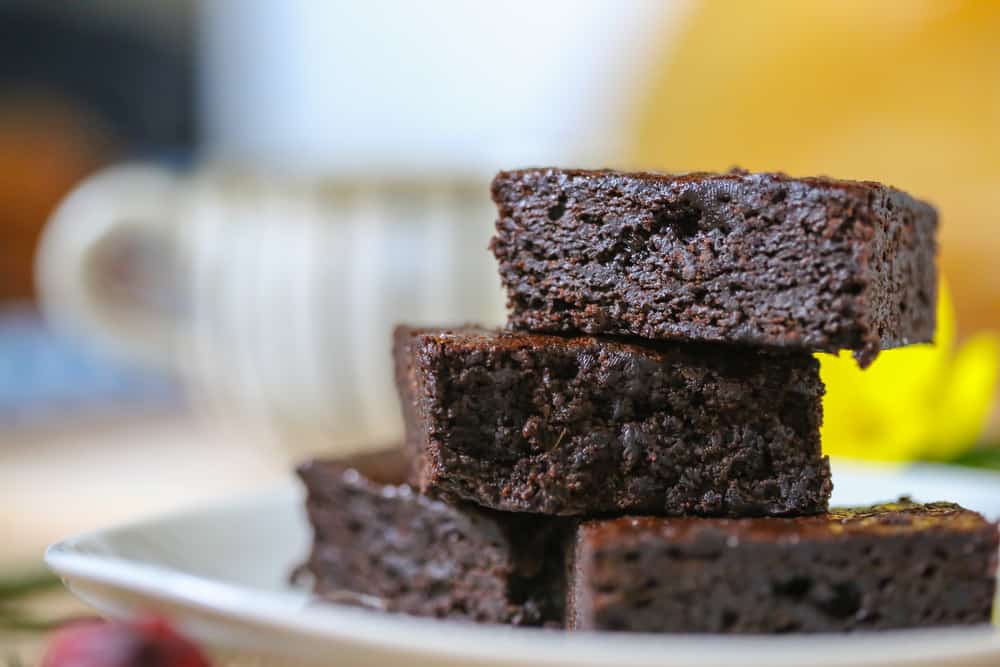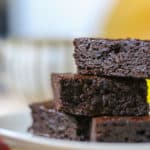 Harlan's Perfect Keto Brownies
Print
Instructions
Step One: Preheat Convection Oven to 450 degrees
Step Two: Mix Ingredients
Melt chocolate and butter over low heat in a double boiler.

Stir in espresso.

Set aside to cool.

Mix eggs and salt and sweetener until very light and fluffy.

Add the vanilla and almond extracts to the chocolate mixture.

At a very slow speed fold the chocolate mixture into the egg mixture.

Stir only with a spatula.

Gradually add the almond flour until it's all mixed in.

Add the optional nuts or Harlan's Chocolate chips.
Step Three: Bake
Place in oven. Reduce oven temperature to 400 degrees.

Bake for only 20-21 minutes.

Send everyone else out of the house.

The top should be crispy brown.

Let cool. The insides should be gooey perfection.

Serve with a spatula. It will be gooey.