Mains
Harlan Kilstein's Keto Sweet and Sour Chicken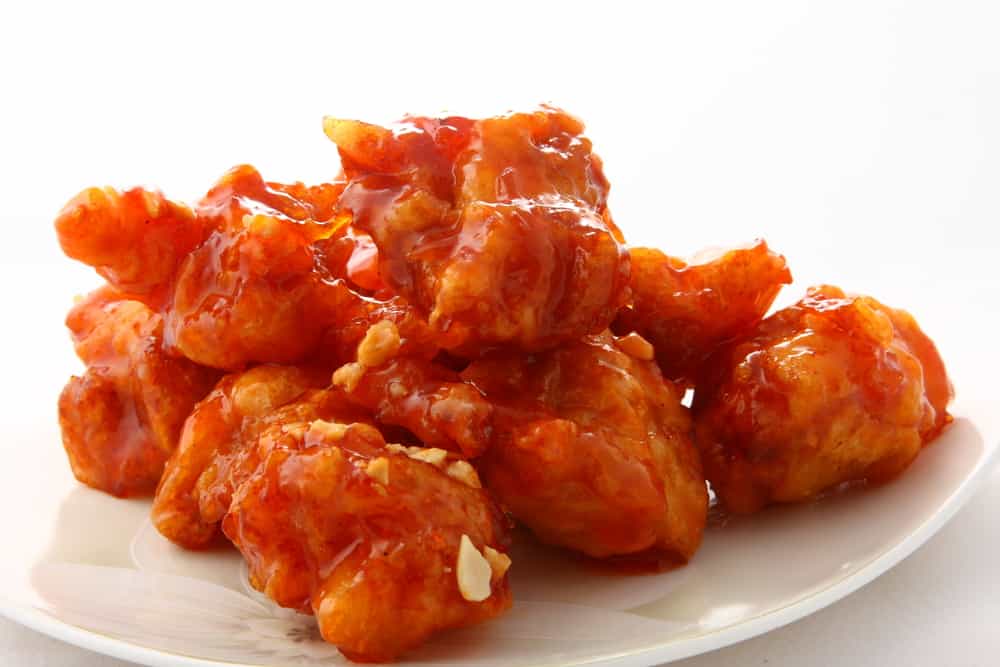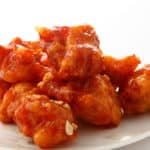 Harlan Kilstein's Keto Sweet and Sour Chicken
Print
Ingredients
2

tbsp.

olive oil

or coconut oil.

1

tbsp.

ginger

minced

1

small

onion

minced

2

large

chicken

cutlets

1

red pepper

cut into chunks

1

green pepper

cut into chunks

1/2

yellow pepper

cut into chunks

3

tbsp.

Lakanto sweetener

mixed

1/2

tsp.

xanthan

gum

3

tbsp.

apple cider

vinegar

1/4

chicken broth.

water
Instructions
In a wok or frying pan add two tablespoons of olive oil or coconut oil.

Simmer one tablespoon of minced ginger (for pungent)

One small onion minced.

Simmer for 5 minutes.

Cut up 2 large chicken cutlets into strips and add to pan.

Simmer chicken for 5-8 minutes turning every few minutes.

Add one red pepper cut into chunks.

Add one green pepper cut into chunks.

Add 1/2 yellow pepper cut into chunks.

Add 3 tablespoons of Lakanto sweetener mixed with 1/2 teaspoon of xanthan gum.

Add 3 tablespoons of apple cider vinegar.

1/4 water or chicken broth.

Serve over riced cauliflower with coconut aminos.
Recipe Notes
I like to cook quickly. This recipe has numerous steps so I don't make it often. But when you DO make it, it brings down the house. Your guests may not give you a standing ovation but their tummies will. Serve this with riced cauliflower and people will wonder if this is really helping you lose weight.
My All Time Favorite Cookware!