Harlan Kilstein's Keto Southern Fried Chicken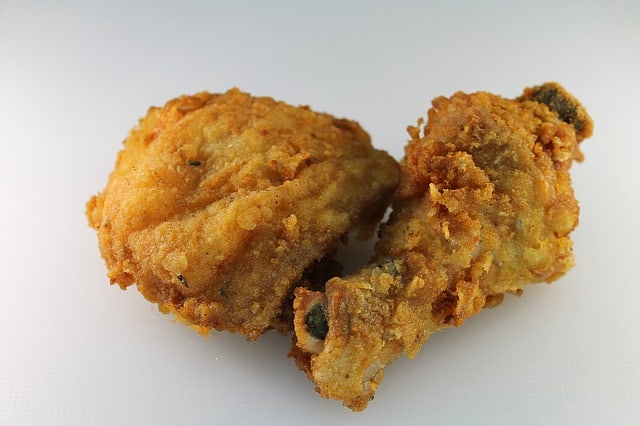 Harlan Kilstein's Southern Fried Chicken
Step One: Gently Mix The Ingredients
3 eggs
1 tablespoon of water
t teaspoon garlic powder
1 teaspoon of white pepper
3/4 cup almond flour
2 teaspoons of Himalayan salt
Black Pepper
1 tablespoon of hot paprika
GENTLY Mix all above ingredients together to form batter.
Dip Cut up broiler / fryer chicken piece by piece in the batter.
Step Two: Air Fryer
Add Mixture to Black & Decker Air Fryer
Set timer for 20 minutes. Wings, legs, and thighs will be done. Breast may need a little more time. If so, turn and add 10 minutes.
When the bell rings dig in.
Remember, there are other people in your family!