Harlan Kilstein's Keto Pecan Pie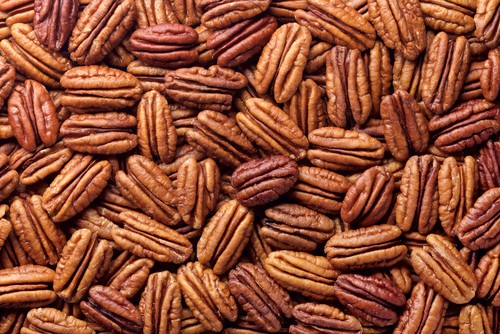 Harlan's Kilstein's Keto Pecan Pie
I make this without a crust for simplicity and because Keto crusts leak. (A lot) You won't miss the crust.
Step One: Stir Together Over Low Heat
1 cup Lankanto Syrup
3 eggs
1 cup swerve sweetener
2 tablespoons of grassfed butter
1 teaspoon Rodelle No Sugar Vanilla Extract
1 1/2 cups of fresh pecans
I grease each cup with some coconut oil first.
Pour in the mixture.
Bake in a 350 oven for 35-40 minutes
Let cool and enjoy.