Desserts
Harlan Kilstein's Keto Mallomars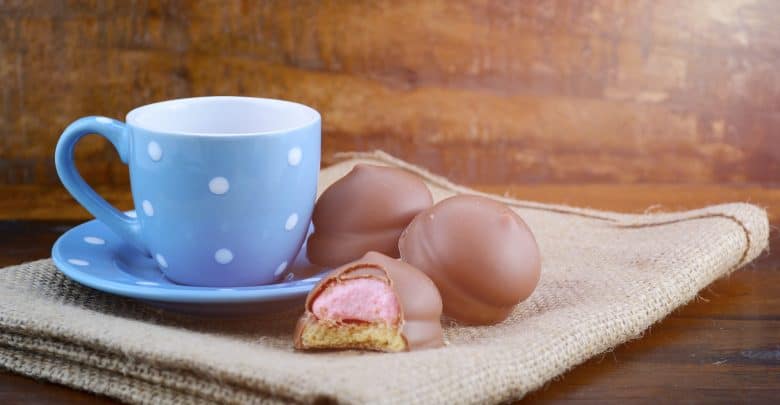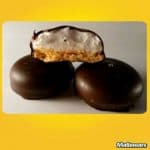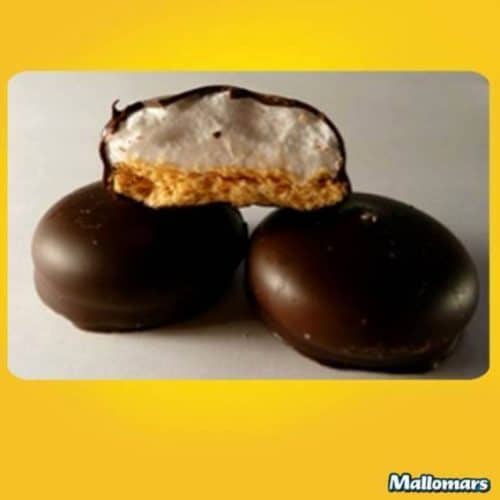 Harlan Kilstein's Completely Keto Mallowmars
When I was a little kid, Mallowmars were the best treat ever. They came in small boxes and when you opened them up, chocolate covered marshmallows with graham crackers at the bottom. A couple of those puppies and I was in heaven.
This is in tribute to those days. Mallowmars are obviously a trademark of Nabisco. This is in salute to that fabulous product.
The photo is from Nabisco.
Print
Instructions
Make Crust
Mix all crust ingredients in mixer. Place in refrigerator for at least two hours. Take it out of the refrigerator, roll out the dough between two pieces of parchment paper. Return to fridge for one hour. (The longer the better).

Roll out the dough. Use a 2 inch cookie cutter. Bake the cookies at 325 on parchment paper for 12 - 14 minutes. Rotate halfway.
Prepare Marshmallows
Put the gelatin in a pot and cover with cold water. Gently stir until all gelatin is dissolved. If it doesn't dissolve use minimal heat until it does. Set aside. Whip egg whites and SLOWLY add apple cider vinegar, vanilla extract, salt, and powdered swerve. Set aside. Now add the hot water to the gelatin mixture. Stir until completely dissolved and there are no lumps. If it's still lumpy turn on low heat. They will disappear. Add the liquid stevia to the gelatin mixture. Turn on your mixer on high and while beating the egg white mixture add the gelatin. Continue to beat on high for 3 minutes. You'll notice it starting to thicken.
Prepare Chocolate Topping
Melt chocolate chips. I add a tablespoon of water and heat in the microwave. Make sure to melt immediately before using!
Assemble
Place a spoonful of marshmallow on top of each cookie. Using a tablespoon, spoon the warm melted chocolate on top of each cookie.

Enjoy!