Harlan Kilstein's Creamy Keto Zucchini Soup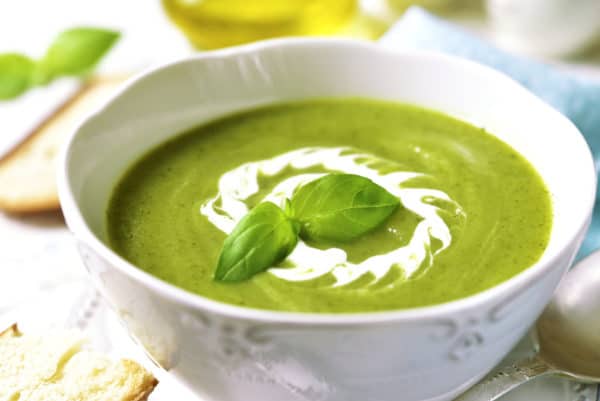 Harlan Kilstein's Creamy Keto Zucchini Soup
This is a very simple recipe to make. Contrary to popular idea, ALL vegetables do contain carbs. I will be sharing more soups but carbs will always be a consideration.
4 medium/large zucchini (wash but do not peel)
1 small diced onion
3 cups of water or vegetable broth
1 teaspoon of Himalayan salt
1/4 teaspoon of freshly ground black pepper
1 1/2 tablespoons of tahini
1/2 teaspoon of cumin
1/2 teaspoon of dried basil
2 teaspoons of apple cider vinegar
1/2 teaspoon of lime juice
Step Two: Mix Ingredients
Easy peasy. Throw everything in food processor or blender.
Pulse only. Do not liquify.
Add 1/2 teaspoon of xanthan gum. Pulse again.
Step Three: Cook
Put into large pot and simmer for 40 minutes over low heat.
Stir from time to time.
Serve each portion with a piece of fresh basil as pictured above.