Harlan Kilstein's Cookie Monster
Chocolate Chip Cookies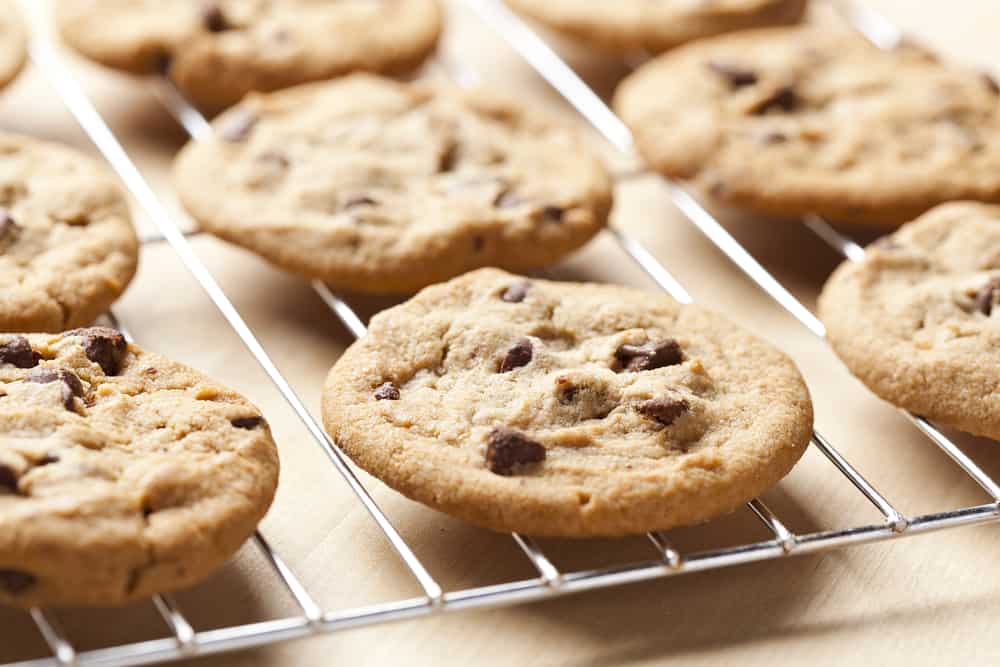 Harlan Kilstein's Cookie Monster Chocolate Chip Cookies
I think Chocolate Chip Cookies were the first thing I baked. I remember I didn't let them cool when they came out of the oven. Perfection.
The balance of the two flours and the two sweeteners is important for consistency. If you have a nut allergy and use all coconut flour, it's going to be dry.  If you hate coconut and want to use all almond flour try adding an extra 1/4 cup. For best results, follow the recipe.
I prefer firm on the outside and soft on the inside. Soft cookies are my favorite.
Step One: Preheat Oven to 375 degrees
2 cups of super fine almond flour
1/4 cup of coconut flour
1 teaspoon baking soda
1 teaspoon of pink Himalayan salt
1 cup (2 sticks) grass fed butter (leave it out for at least an hour first)
3/4  cup swerve or xylitol
3/4 cup lakanto golden sweetener
1 teaspoon Rodelle vanilla extract
2 large eggs
2 cups Lilly's Chocolate chips
Step Two: Mix Ingredients
Cream together butter, swerve, and Lakanto golden.
add eggs and vanilla extract, salt, baking soda
add coconut flour
add almond flour 1/4 of a cup at a time and mix.
form 18 cookies
Please note, especially in the summer refrigerate the dough for a 2 hours or freeze it for 45 minutes.
Step Three: Bake
Place in oven on greased cookie sheet
Bake for only 8-10 minutes.
The cookies should be perfect.
Cool on a wire rack
Tell your family Cookie Monster Came and ate all the cookies.
Shhhhh.