Desserts
Harlan Kilstein's Completely Keto Turtle Brownies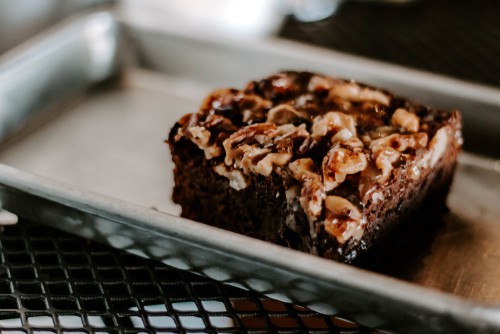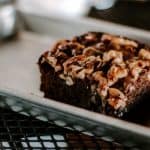 Harlan Kilstein's Completely Keto Turtle Brownies
Print
Instructions
Whisk the eggs and swerve in a bowl, then slowly add in the oil and salt while whisking.

In another bowl whisk the cocoa and xanthan gum together.

Gradually mix the two mixes together, taking care not to over mix.

Grease a baking pan and pour the batter in. Lather on a layer of the caramel sauce topped by a layer of chopped pecans.

Bake for half an hour, making sure it's still gooey.