Harlan Kilstein's Completely Keto Tunisian Spicy Tuna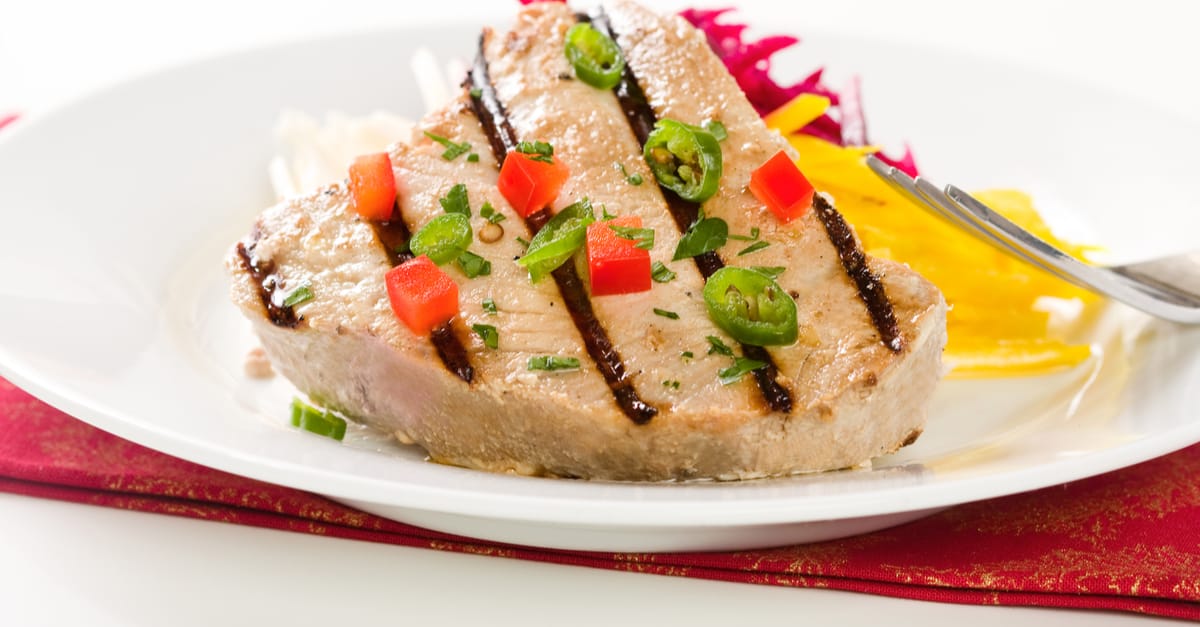 Harlan Kilstein's Completely Keto Tunisian Spicy Tuna
Ingredients:
Serves 6-8 Servings
6   6  Oz tuna steaks
1/2 Onion cut in very thin slivered slices
6  Jalapenos sliced
1/4 Cup gluten free soy sauce
1/2 Cup olive oil
4 Plum tomatoes cut in very small cubes
1  1/2 Tbs fennel powder
1 Red pepper cut in very small cubes
6 Cloves of garlic peeled and crushed
6 Garlic cloves whole with peel
Serve with 1/4 Cup diced radish, jicama & purple cabbage slaw, seasoned with some olive oil, lemon, salt & pepper.
I prefer using the liquid from the skillet. Drizzling it over the top of the veggies. The flavors all mix very well together.
Spray olive oil on a non stick square grill pan  set on medium-high heat
Sear each side of the tuna steak for a minute or two
In a 2 inch deep skillet
Lay onions on the bottom
Pour in 1 cup water
Pour in soy sauce, olive oil, fennel powder & crushed garlic
Place tomatoes, tuna steaks and peppers evenly
Spread  jalapeno slices over tuna
Drop whole cloves on the sides
Turn heat onto medium-high heat covered, preferably using a glass cover to see when it starts to boil
When the liquid starts to boil, turn heat to medium-low for 20-25 minutes
Remove from skillet carefully, and pour juices over the top
Enjoy with the side of slaw