Mains
Harlan Kilstein's Completely Keto Sweet and Sour Meatballs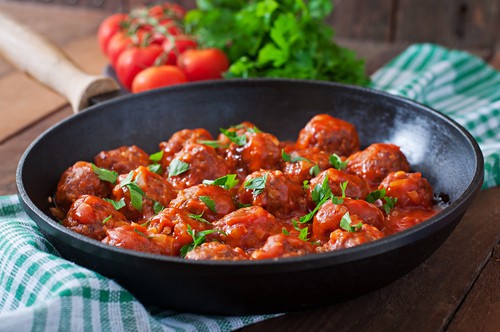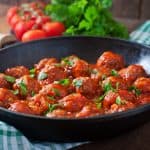 Harlan Kilstein's Completely Keto Sweet and Sour Meatballs
This recipe was a favorite of my mom's. I in turn made it for my kids and my daughter-in-law Michelle asks for this whenever she visits. Enjoy
Print
Instructions
1. In a large bowl add minced beef meat, egg, and onion powder. Mix with your hands.

2. Then use a measuring spoon to shape the meatballs. You should be able to make 15 mini meatballs.

3. Preheat a pot over medium heat. Add the meatballs and cook until golden brown. If it's a bit pink in the middle, it's fine now. Put aside

4. Add water, apple cider vinegar, soy sauce, Keto ketchup and erythritol to the same pan. Stir with a whisk until the sauce comes together.

5. Gradually beat the xanthan gum. You want to move a little and wait a few minutes to make sure it gets thicker. Lower the temperature and cook the sauce.

6. After a few minutes, check the sauce for consistency.

7. Add the meatballs and simmer for 10 minutes or until the meatballs are cooked through.