Desserts
Harlan Kilstein's Completely Keto Super Chocolate Mousse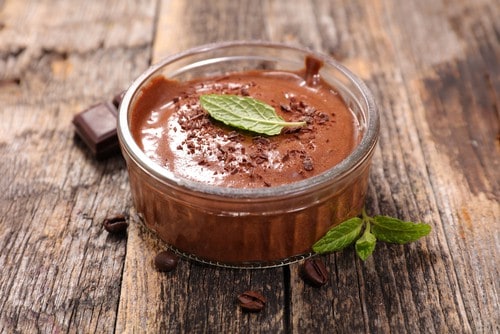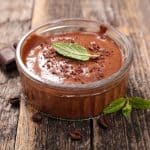 Harlan Kilstein's Completely Super Chocolate Mousse
Print
Instructions
Melt the chocolate in microwave in 30 second intervals.

When melted add the brain octane oil and cocoanut oil and still until blended.

Whip up the egg whites until they form peaks

In a different bowl, mix together the egg yolks, swerve, and the salt until the size doubles in volume.
Follow this procedure exactly:
Pour the chocolate oil mixture into the yolk mixture and mix thoroughly

Add 1/3 of the egg whites and mix it into the mixture.

Add the second 1/3 of egg whites in and stir gently.

Finally add the final 1/3 of egg whites but don't add the liquid that may have gathered at the bottom of the egg whites.

Spoon your mousse into the 6 ramekins and refrigerate.

Top with a fresh mint leaf before serving.