Desserts
Harlan Kilstein's Completely Keto Strawberry Lime Yogurt Popsicles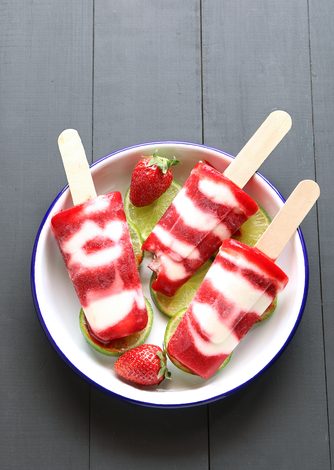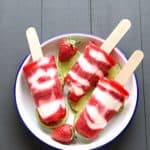 Harlan Kilstein's Completely Keto Strawberry Lime Yogurt Popsicles
Print
Instructions
Cook the lime juice, sugar, salt and strawberries on medium until sugar fully dissolves. Let cool.

You can either just mix the yogurt and strawberry mix together and fill the molds or layer it in to the molds by spooning each one after the other until full.

Stick each mold hole and freeze for 4 hours.