Mains
Harlan Kilstein's Completely Keto Smothered Pork Ribs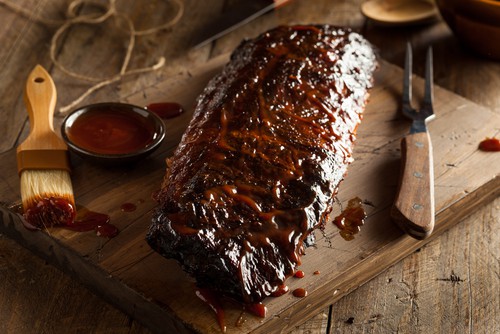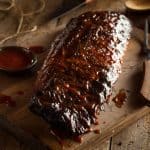 Harlan Kilstein's Completely Keto Smothered Pork Ribs
Print
Instructions
Preheat oven to 250 degrees. Rinse off the ribs well and pat with paper towel to dry.

Put a large frying pan on medium-high flame. Once hot, cook ribs on each side for 3 minutes.

Put the ribs in a roasting pan. Sauté the onions in the same pan as the ribs using the rib fat that oozed off as oil until they are a golden brown. Stir in all the rest of the ingredients. Bring a to a boil then lower the flame. Pour this mix over the ribs slowly to cover fully.

Cover the roasting pan with the sauced ribs inside and bake for 3 hours, flipping halfway.