Desserts
Harlan Kilstein's Completely Keto Peanut Butter Chocolate Smores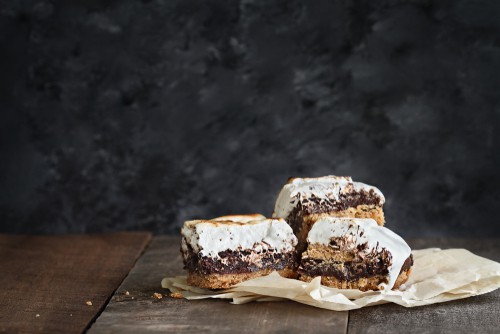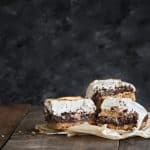 Harlan Kilstein's Completely Keto Peanut Butter Chocolate Smores
You could actually replace any part of this recipe with something that is ready made like keto graham crackers, keto marshmallows etc. This is the way to make the entire thing from scratch and homemade.
Print
Instructions
Set oven to 350 degrees. While oven is preheating, in a bowl whisk together the oil and 3/8 cup of swerve with 2 tablespoons of swerve, leaving 3/8 of a cup of swerve for later.

Add in the whole eggs and combine. Then pour in all the different almond ingredients with the salt and whisk well until fully together.

Prepare a greased baking sheet and pour the mixture in. This wil serve as your "crust" or graham cracker replacement of the smore. A 10 inch round dish should work. Put in the oven and bake for about 20 minutes.

While that is baking, put the rest of the 3/8 cup of swerve and egg whites over a double boiler until sugar totally disintegrates into the egg whites.

Take off the flame and whip with any form of mixer until mini peaks begin to form.

Remove the almond cake from the oven and spread a layer of keto peanut butter, then pour the lily's chocolate evenly over to form a layer. Then top with the egg white mixture and broil until it gets brown on top which should be around 3 minutes.