Mains
Harlan Kilstein's Completely Keto Simple Salmon Steak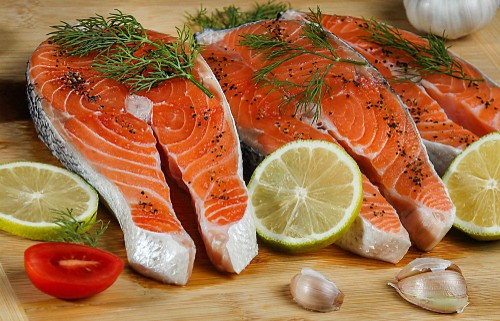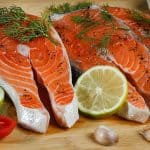 Harlan Kilstein's Completely Keto Simple Salmon Steaks
Print
Instructions
Prepare the fish by washing, scraping and draining it.

Heat up the oil in pan on medium to start frying the onion for about 5 minutes until turns a golden brown.

Add the salt, pepper, swerve, bay leaf and mix for about a minute, then add the salmon and lemon juice.

Cook by covering it and putting the flame on low for about 20 minutes until the fish is soft.