Desserts
Harlan Kilstein's Completely Keto Ricotta Pancakes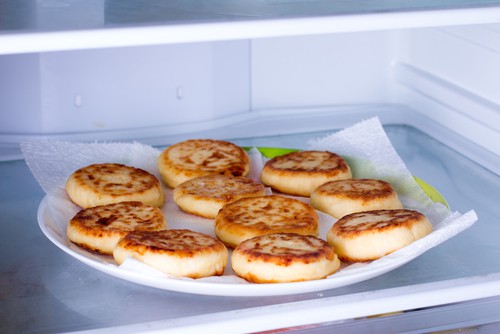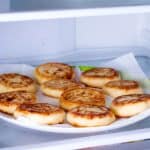 Harlan Kilstein's Completely Keto Ricotta Pancakes
Print
Instructions
Heat up the oil in a saucepan over medium-high flame until a thermometer registers 370 degrees in the oil.

Prepare a baking pan covered in paper towels.

Put the ricotta in a bowl and using the back of the spoon just lightly break up the curds.

Sift the flour, baking soda, swerve confectioners, and nutmeg into a large bowl. Make a hollow path in the center of the flour mix.

Whisk the eggs,vinegar, honey and vanilla in a small bowl, then pour it into the hollow part of the flour mixture.

Use a whisk to slowly combine the two mixtures until fully combined.

Gently fold the ricotta into the batter.

Spoon the batter into the oil batches at a time. Don't do too much at a time.

Fry for about half a minute a side, then put onto the paper towels. Let cool, then lightly pour confectioners swerve over them and goes amazing with Harlan's Blueberry Sauce.