Mains
Harlan Kilstein's Completely Keto Pesto Salmon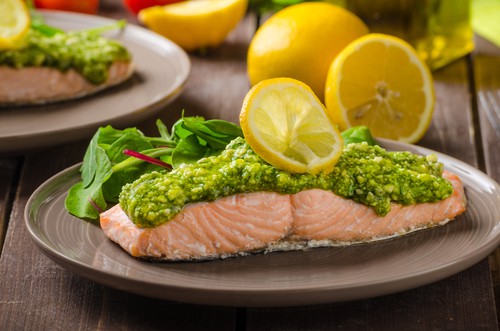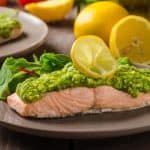 Harlan Kilstein's Completely Keto Pesto Salmon
Print
Instructions
Preheat oven to 400 degrees.

Add the salmon a to Pyrex baking dish and coat with either pesto you want, the pistacho or the walnut go best. Make sure to coat the salmon fully all around to hold in the natural juices of the salmon.

Bake on 400 for around 20 minutes.