Mains
Harlan Kilstein's Completely Keto Pepper Steak Oven Made (SK)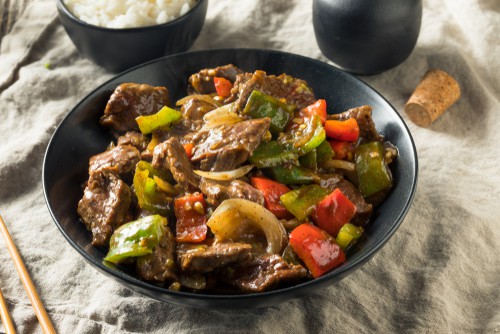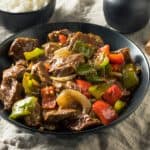 Harlan Kilstein's Completely Keto Pepper Steak Oven Made (SK)
Print
Instructions
Set oven to 350 degrees and grease a roasting pan.

Put a layer of onion slices in to the pan and then layer with the steak. Season with salt and pepper. Then layer with the bell pepper.

Mix together all the sauce in a bowl and pour over the meat.

Cover and bake on 350 for an hour.