Desserts
Harlan Kilstein's Completely Keto Peanut Butter Fudge Muffins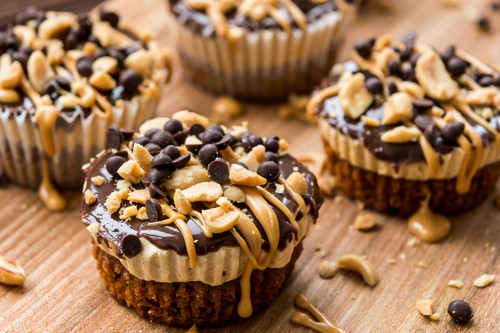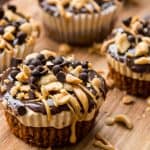 Harlan Kilstein's Completely Keto Peanut Butter Fudge Muffins
Print
Instructions
Preheat oven to 350 degrees.

Put the baking soda, baking powder, almond flour, swerve, peanut butter, EVOO, egg yolks and half of the water in a bowl by a mixer. Mix it well and pour in the rest of the water.

In another bowl beat the egg whites and add another half cup of swerve. Combine the two mixes by folding together.

Line a muffin pan with muffins papers in each cup and divide the batter into the holes. Bake until you could stick something in and it will come out clean when removed.

Remove from the oven and allow to cool. Pour the fudge over each muffin and garnish with chopped peanuts and chocolate chips.