Appetizers
Harlan Kilstein's Completely Keto Onion Flower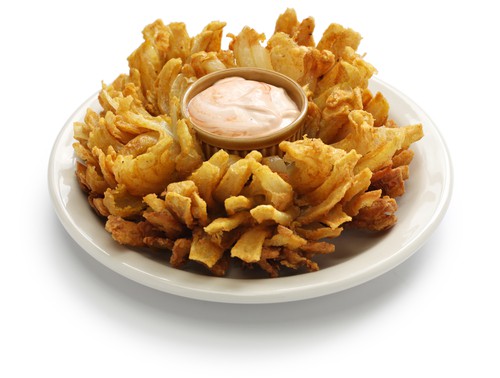 Harlan Kilstein's Completely Keto Onion Flower
Print
Instructions
Cut off all the oniont tops and peel away the brown skin layer. Cut off the hairy root side.

Put all the onions root side up on a cutting board. Cut slices all the way down around the side of the root. Invert the knife and slowly open the layers of the onion forming petals.

Mix the onion soup mix and flour in one bowl. Mix the eggs and heavy cream in another bowl.

Coat each onion with the flour mix, then with the egg mix then the flour mix again. Make sure all the small nooks and crannies of the onion are all coated fully.

Heat up the oil and check the temp of the oil so it is heated until 350 degrees. Slowly lower the onion into the oil and fry until it gets nice and golden brown. Remove from oil and salt immediately.