Uncategorized
Harlan Kilstein's Completely Keto Mushrooms and Sweetbreads (SK)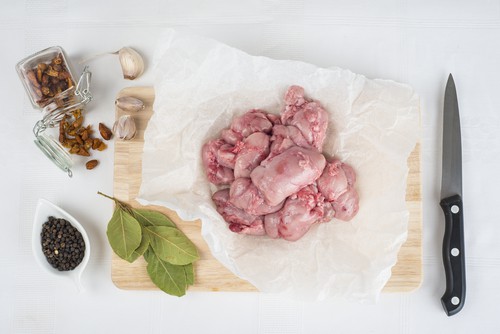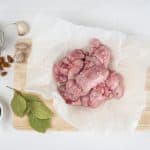 Harlan Kilstein's Completely Keto Mushrooms and Sweetbreads (SK)
Print
Ingredients
1

lb

sweetbreads of lamb or veal

2

packs portabello mushrooms

1

tsp

Pink Himalayan Salt

1

tsp

black pepper
Instructions
Boil sweetbreads in water for about 20 minutes. Then change water and boil for about another 10. Let cool and remove the outer membrane of each sweetbread and cut into chunks.

Slice up the portabello and cook in pan with oil and seasoned. Saute until it gets a nice golden brown, then add in the sweetbreads and cook for about 120 seconds per side.

Put mushrooms on bottom of plate and sweetbreads on top.
Recipe Notes
<script type="text/javascript">
amzn_assoc_placement = "adunit0";
amzn_assoc_search_bar = "true";
amzn_assoc_tracking_id = "beachmillions-20";
amzn_assoc_ad_mode = "manual";
amzn_assoc_ad_type = "smart";
amzn_assoc_marketplace = "amazon";
amzn_assoc_region = "US";
amzn_assoc_title = "My Amazon Picks";
amzn_assoc_linkid = "fef2e7b0a2bb98ac07a082a2836720c9";
amzn_assoc_asins = "B00W8FN3Z4,B073WF2JMD,B07Y9FHH58,B0732NXYNS";
</script>
<script src="//z-na.amazon-adsystem.com/widgets/onejs?MarketPlace=US"></script>