Desserts
Harlan Kilstein's Completely Keto Multi Berry Yogurt Icees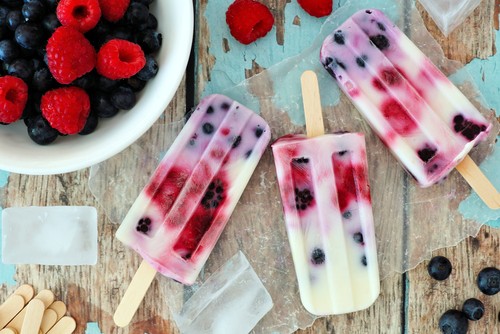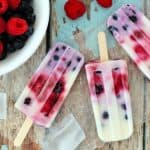 Harlan Kilstein's Completely Keto Multi Berry Yogurt Icees
Print
Instructions
Cook the berries, swerve, salt and lemon juice until the sugar has fully dissolved and the blueberries begin oozing. Let cool.

Mix the yogurt and berry mix and fill the molds. Put a stick into each mold and freeze for 4 hours.

Option: Layer the molds by putting the berry mix an then yogurt until full.