Desserts
Harlan Kilstein's Completely Keto Mint Chocolate Cookies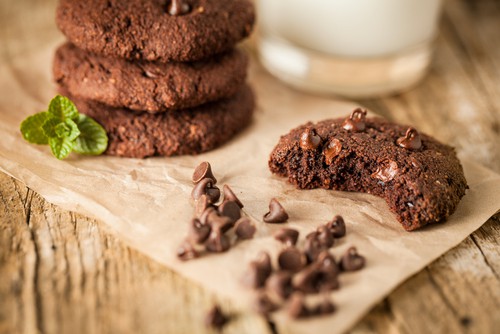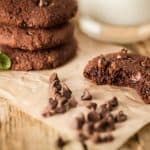 Harlan Kilstein's Completely Keto Mint Chocolate Cookies
Print
Instructions
Grease two baking sheets with parchment paper and set oven to 350 degrees.

Mix the salt, xanthan gum and baking powder.

Put half of the chocolate in a small pot with the butter and melt on low while stirring. Let it cool once fully melted.

In a larger pot (because this is the pot where all the batter will come together) mix the peppermint extract, eggs and swerve on a low flame. Keep mixing until it's warm. Take off the flame and combine into that pot the melted chocolate and xanthan gum mixtures.

Pour the nuts and other half of chocolate slowly into the pot. Spoon the batter in table spoons on the baking sheet, leaving enough space for cookies to bake and not conjoin together (about 2 inches).

Bake for about 13-14 minutes. Let it cool and voila.