Harlan Kilstein's Completely Keto Lemon Meringue Pie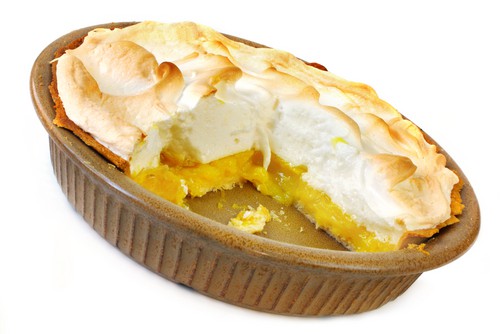 To prepare pie crust shell, mix all ingredients in a cuisinart or blender and then lay out and press into a 9 inch round pie pan and bake for 10 minutes on 325 and then set aside to cool
Filling:
Using a small saucepan mix the Swerve, salt, lemon rind and Xantham Gum.  Add boiling water and mix until well blended.  Cook over very low flame for 5 minutes, continuously stirring in order to prevent lumps from forming.
Beat egg yolks and add 2 Tbs of sweet mixture to egg yolks
Mix well and then pour eggs into saucepan
Stir over low heat
Add lemon juice and butter and cook until thick, remove from heat and cool
Pour into pie shell
Meringue:
Add salt to egg whites and beat using an egg beater until very foamy.
Add baking powder and beat until stiff
Slowly add Swerve, then the vanilla extract and continue beating until mixture can be heaped
Spread the meringue all over making sure it is covering the pie crust completely.
There should be peaks on top.
Bake in the preheated oven at 325 for 15-20 minutes or until golden brown.
Cool and refrigerate before serving.