Desserts
Harlan Kilstein's Completely Keto Israeli Halva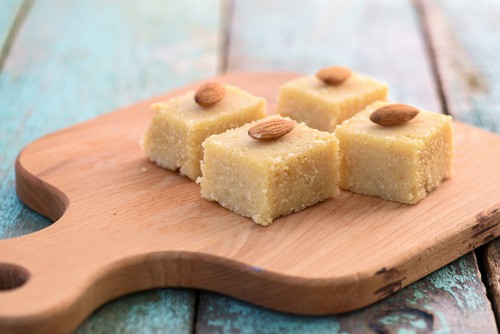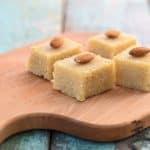 Harlan Kilstein's Completely Keto Israeli Halva
Print
Instructions
Mix the salt and tahini in a bowl. Grease a baking pan for loaves.

Cook the water and swerve on 250 degrees in a pan. Once the swerve-water mix reaches 250 degrees, immediately pour it into the tahini and mix fast for 60 seconds.

Pour it into the loaf pan and wait until it fully cools off. Cover the top in the almonds or for a nicer display follow the picture and cut into squares and top each individual square with an almond.

Make sure it is stored in something air tight.