Harlan Kilstein's Completely Keto Instant Salmon in Caramel Sauce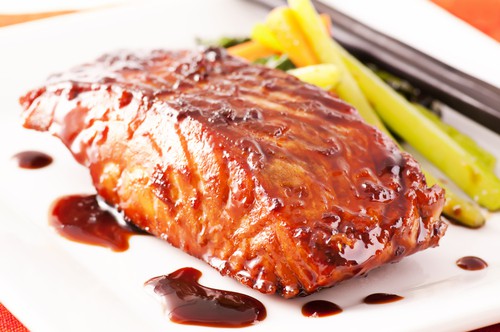 Harlan Kilstein's Completely Keto Instant Salmon in Caramel Sauce
Ingredients:
1 tablespoon freshly grated ginger
4 6 oz fillets of salmon
1/3 cup Xylitol or Swerve
1 Tsp Pink Himalayan salt
2 Tbsp Wheat Free Tamari Sauce
2 Tbsp Water
1/2 Tsp black Pepper
1 Tbsp Lime Juice
1 Tbs olive or coconut oil
Turn your Instant Pot on Saute
Add the oil, sweetener, water, tamari, ginger, lime juice, salt and black pepper.
Simmer the ingredients then turn off.
Place the fish skin side up (if your fillets come with skin)
Spoon the sauce on top of the fish.
Using your Instant pot on MANUAL, close the pot and seal it.
Cook on low pressure for 2 minutes.
Let the pressure release.
Serve the salmon so the caramelized brown side is face up.
Garnish with sliced scallions.