Desserts
Harlan Kilstein's Completely Keto Instant Chocolate Pudding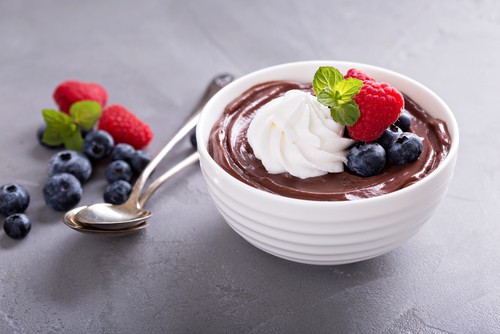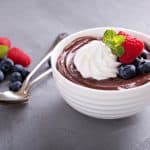 Harlan Kilstein's Completely Keto Instant Chocolate Pudding
Print
Instructions
In a heavy saucepan on a low heat simmer the heavy cream. Using a whisk stir in the chocolate until it is melted.

In a large bowl combine the yolks, whole egg, swerve, vanilla extract and salt.

Pour the chocolate mixture into the eggs while it's hot. Keep stiring!!!!

Pour the mixture into 6 pyrex cups.

Place the rack on the bottom of your InstantPot and fill the pot with 1 1/2 cups of water.

Cover each cup with aluminum foil.

Put the cups into the InstantPot and cook on low pressure for 15 minutes.

Let them cool for at least 3-6 hours before serving.

Delish!