Appetizers
Harlan Kilstein's Completely Keto Grilled Parmesan Zucchini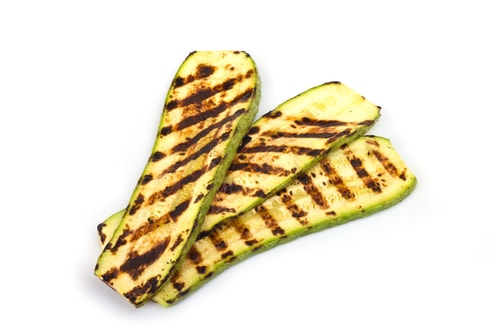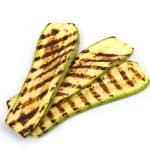 Harlan Kilstein's Completely Keto Grilled Parmesan Zucchini
Print
Ingredients
1/4

cup

grated parmesan

2

Tbsp

Extra virgin olive oil

1/2

tsp

Pink Himalayan Salt

1/2

tsp

black pepper

1/2

tsp

garlic powder

4

large zucchini
Instructions
You could either broil or grill the zucchini. If broiling preheat oven to broil now.

Slice zucchini lengthwise and if broiling prep a lined baking sheet or two with parchment paper.

Mix the EVOO, garlic, pepper and salt in a bowl then brush the zucchini with it.

If broiling then put on top rack of oven for 5 minutes, flip and do the same to the other side of zucchini slice with rubbed EVOO mix but this time add the parmesan cheese by sprinkling over. If grilling do the same thing, grilling for about 5 minutes per side on the hot part of the grill or until the zucchini is tender.