Harlan Kilstein's Completely Keto Fish Stew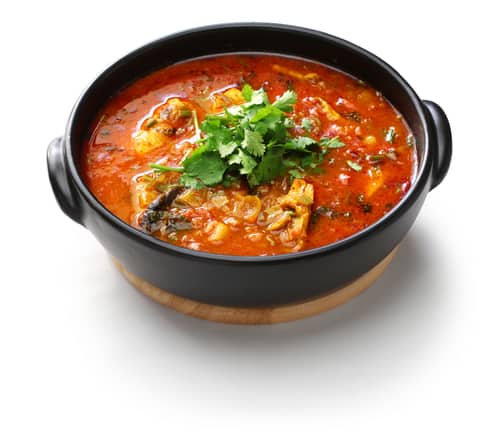 Harlan Kilstein's Completely Keto Fish Stew
Ingredients:
8 servings
*When preparing these ingredients please keep in mind that the chard reduces in volume in a matter of minutes. So not to worry if the Insta Pot looks too full.
3 Pounds skinless, boneless sea bass, halibut, mahi mahi, grouper or ocean perch, or whichever is available at your local fish market. Keep in mind these fish are thick and are less likely to fall apart than flounder or sole.
2 Cups water
2 Tbs Paprika
1 1/2 Tsps Tumeric
1/2 Cup Olive oil
30 Pitted green olives
3 Cups diced tomatoes or canned is ok as well
1 Head fennel sliced very thin
10 Cloves garlic minced
2 Large bunches swiss chard, red or green or one of each, cut into 1 inch strips stems included
Using an Insta Pot on Quick/Pressure Cook mode place all ingredients in Insta Pot starting with all of the vegetables and spices, olive oil and olives stirring the flavors all together at first, and then end by adding the fish in and mixing gently with a wooden spoon or spatula.
Cook for 15 minutes
Serve hot garnished with cilantro on top