Harlan Kilstein's Completely Keto Easy 3 Ingredient Cheese Sandwich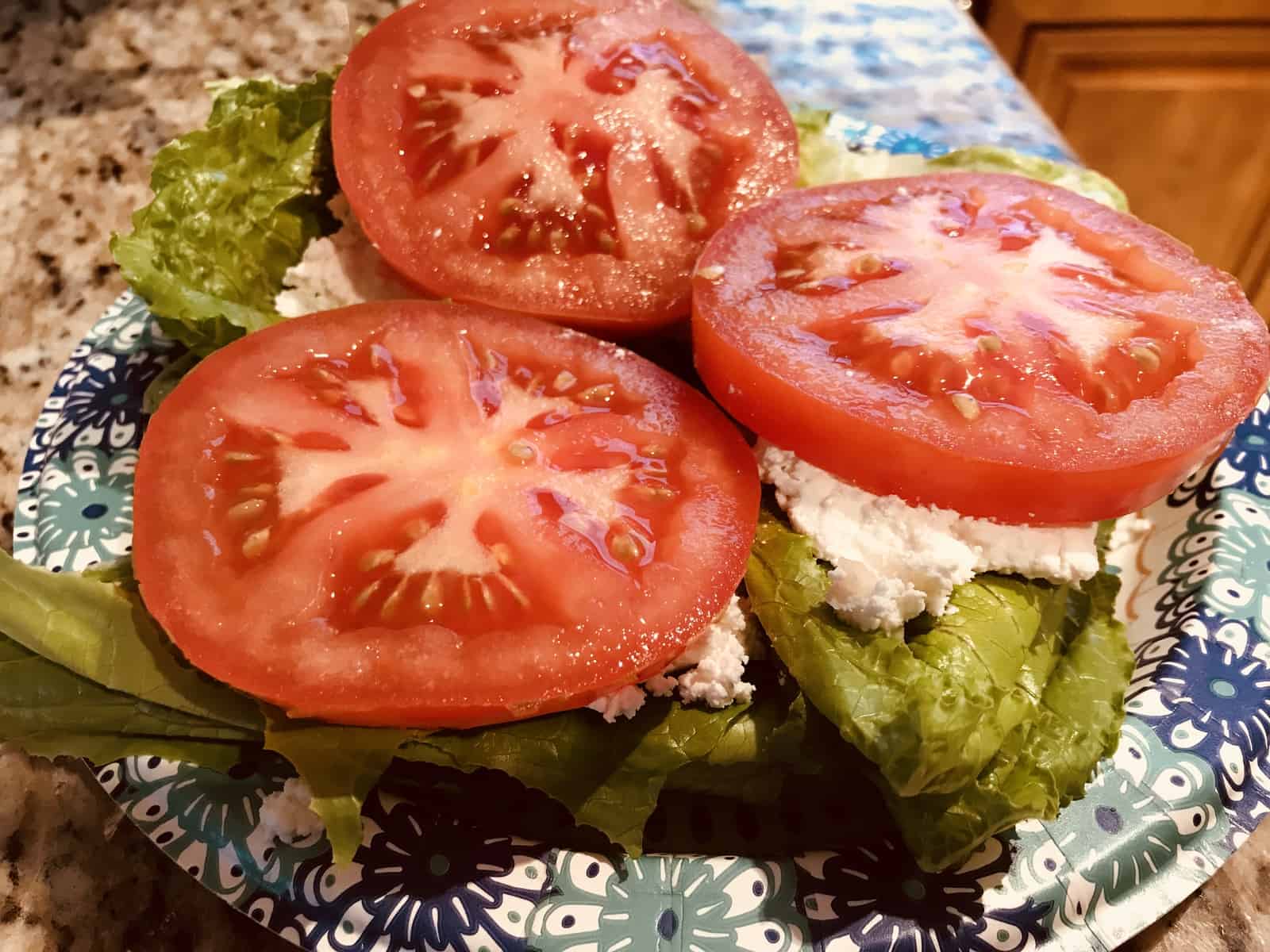 Harlan Kilstein's Completely Keto Easy 3 Ingredient Cheese Sandwich
Ingredients:
6 Oz Farmer Cheese
3 Slices Tomato
6 Slices Romaine lettuce
Wash lettuce thoroughly and put in a Lettuce Spinner
It's easiest when washing a whole head of lettuce and then removing all the water and keeping it crisp by using the Salad Spinner and storing in an airtight container or large ziploc bags for up to 3 days.  It makes it easy and practical to have the lettuce ready to help with creating good habits for eating fresh lettuce as a sandwich builder.
Place two pieces of lettuce cut in halves on one part of the plate,  do that two more times by creating 3 small lettuce beds with 4 halves in each
Spoon 2 Oz Farmer cheese onto each lettuce bed and top with a nice slice of tomato
You can add any spice if you want. These 3 Ingredients alone are very tasty!
Also very delicious on Fox Hill Bagels !