Harlan Kilstein's Completely Keto Drop Down Chocolate Chip Cookies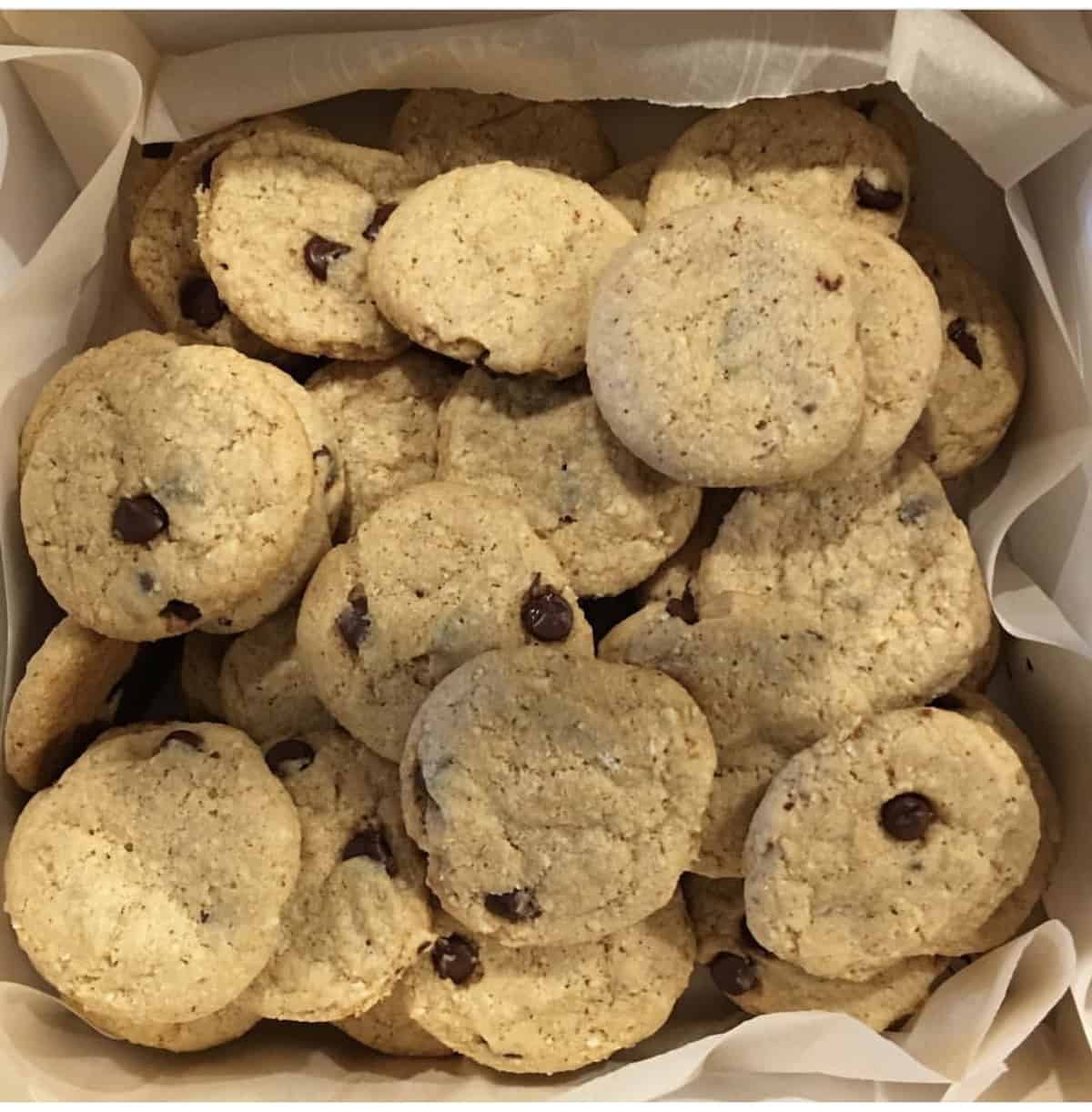 Makes between 40-50 cookies depending on size
Heat oven to 350
1) Grease Baking Trays and line with parchment paper
2) Using a large mixing bowl, combine flour, baking soda and salt and set aside
3) In the cake mixer beat the butter for about a minute, add sugar and beat for 2-3 minutes until fluffy
4) On a low speed combine the eggs, vanilla and 4 Tbs water and mix well.
Add flour gradually until combined, ending with the chocolate chips
5) Using a Tablespoon as a measurement place balls of dough 1 inch apart from each other.
Then, place tray in freezer between 15-18 minutes before baking.
6) Place tray in oven to bake for 10 minutes while preparing the 2nd tray of cookies.
7) When the 10 minutes are up, open oven and lift baking tray and drop it down onto the oven rack so the center of the cookies drop down. If necessary drop twice.
Repeat every 2-3 minutes until cookies are golden brown on the edges, soft in the center and spread out in size.
8) Bake 16-18 minutes total
Since all ovens are different, watch your cookies carefully so they don't burn.
9) Allow to cool before removing from baking tray