Harlan Kilstein's Completely Keto Corned Beef and Cabbage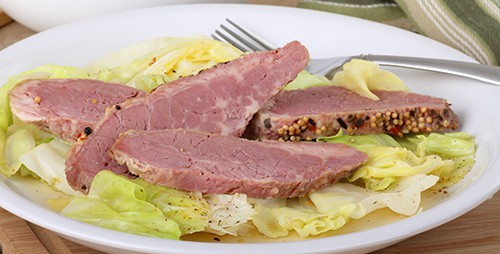 Harlan Kilstein's Completely Keto Corned Beef and Cabbage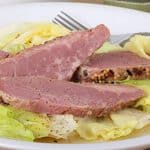 4 garlic cloves
4 cups of water
1/4 cup Pinot Grigio (to soften the meat)
3 pounds of corned beef brisket
1 Tbls. McCormick Mixed Pickling Spice (1.5 oz)
1 head green cabbage cut into 8 large chunks.
Add meat, garlic, spices, water and wine to instant pot.
If you have a rack place all the ingredients on top of that.
Cook on high pressure for 90 minutes.
Remove corned beef from instant pot and leave all liquid behind.
Add cabbage to instant pot.
Cook at 4 minutes on high pressure.
Plate and serve.