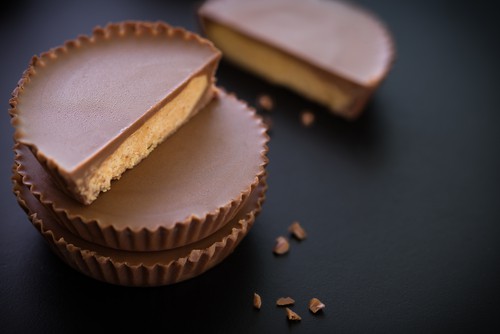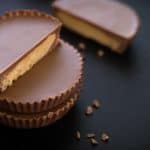 Harlan Kilstein's Completely Keto Classic Peanut Butter Cups
Print
Instructions
Mix the cup of peanut butter, swerve confection, salt, swerve brown and crushed almonds in a bowl and leave on the side.

Melt the chocolate chips in a microwave safe bowl in 15 second intervals until fully melted. Mix in the 2 teaspoons of peanut butter immediately.

Fill the holes of a muffin pan with liners. Fill each liner with one tablespoon of melted chocolate mix, then one tablespoon of the peanut butter mix, then more melted chocolate on top until peanut butter is covered.

Let cool in the fridge and enjoy!