Appetizers
Harlan Kilstein's Completely Keto Chopped Liver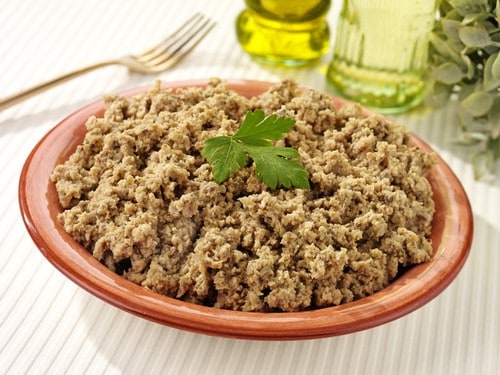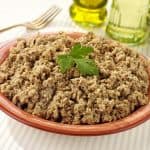 Harlan Kilstein's Completely Keto Chopped Liver
Print
Ingredients
Ingredients:
1

pound

liver

beef or chicken – they are totally different flavors broiled with a bit of olive oil on them.

8

hardboiled eggs.

2

medium onions carmelized

salt

to taste.
Instructions
For this step of the recipe you will need a meat grinder. I use the one that fits into the Kitchen Aid. It does the job perfectly.

First put the eggs through the grinder. I like the setting on coarse. Others want it to be almost paste like.

After the eggs alternate the onions and the liver.

When everything has passed through the grinder, add salt to taste.

Serve this deliciousness with some sliced tomato on a toasted FoxHill Bagel.