Harlan Kilstein's Completely Keto White & Dark Chocolate Covered Strawberries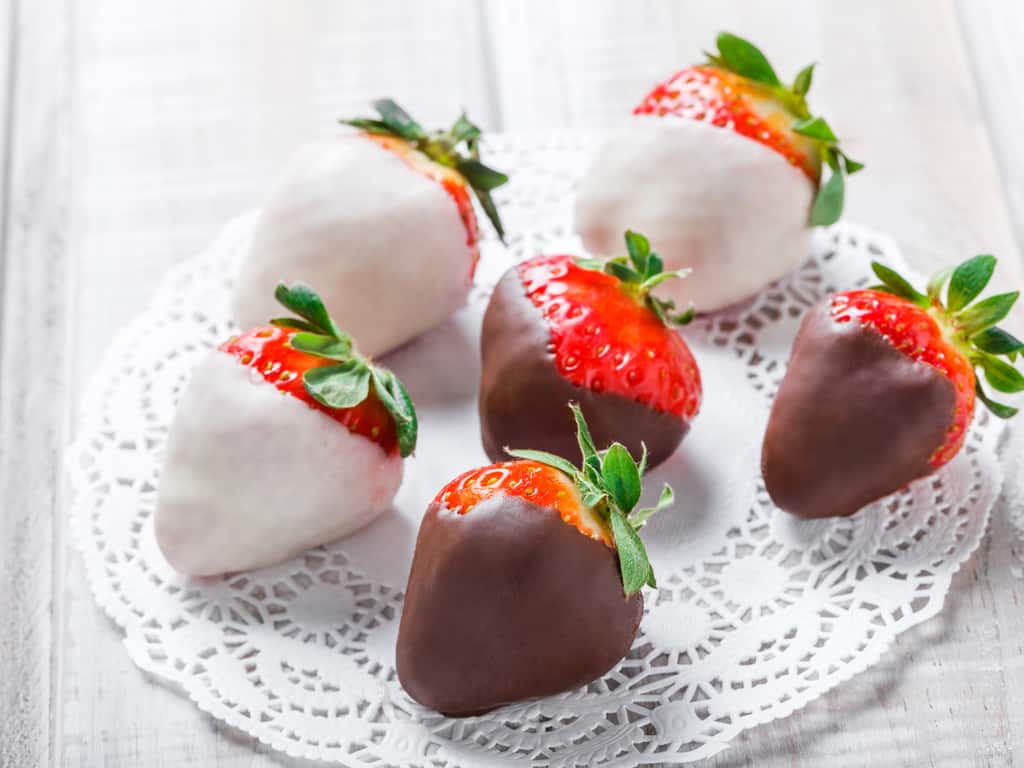 Harlan Kilstein's Completely Keto White & Dark Chocolate Covered Strawberries
Ingredients:
Serves 24 Servings
24   Large strawberries
Dark chocolate dip:
White chocolate dip:
1/4 Cup cocoa butter
1/4 Cup coconut oil
10 Drops vanilla Stevia liquid sweetener 
Use a Double boiler or metal bowl placed on top of a pot with hot water
( If doing this with young children please be careful )
Dark chocolate dip:
Using a
double boiler
melt chocolate chips on the top part and prepare the steaming hot water on the bottom. You can do the same thing if you don't have a double boiler, by placing a metal bowl on top of a pot.
White chocolate dip:
Melt together cocoa butter and coconut oil over low heat in pot or in
double boiler
Remove from heat and stir in vanilla flavored stevia drops.
Dip strawberries in melted chocolate and place on a tray covered with wax paper
Place in refrigerator
Chill for at least 40 minutes
Serve chilled
This can be prepared a day in advance of a party or get together.