Desserts
Harlan Kilstein's Completely Keto Chocolate Cream Pie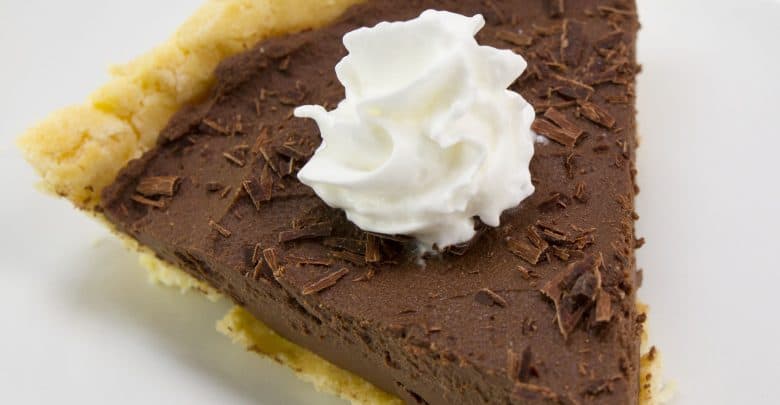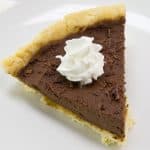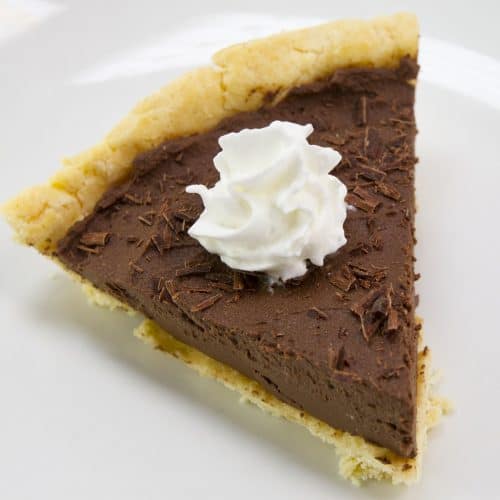 Harlan Kilstein's Completely Keto Chocolate Cream Pie
Print
Instructions
Make the crust
Preheat the oven to 400 degrees. Mix together the softened butter and coconut flour in a medium sized bowl until a crumbly mixture forms. Add the eggs and mix until you have a dough.

Press into a greased 9-inch pie pan and bake for 10 minutes.
Make The Filling
To make the filling, add the solid portions of the coconut cream to a bowl, reserving the liquid for a later use. Whisk the cream until it is smooth with no lumps.

Stir in the cocoa powder, Choc zero maple syrup, vanilla and salt.


Once the pie crust has cooled completely, pour in the filling and spread with an offset spatula. Refrigerate for 2 hours or until firm

Top with chocolate shavings and coconut whipped cream.