Desserts
Harlan Kilstein's Completely Keto Chocolate and Dried Fruit Bars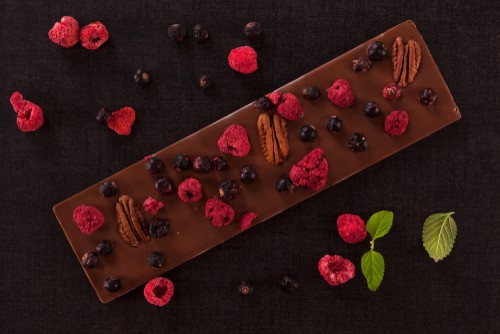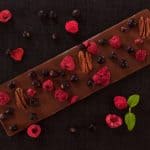 Harlan Kilstein's Completely Keto Chocolate and Dried Fruit Bars
Print
Ingredients
pinch of salt

3 1/2

oz

roasted pistachios

1.75

oz

dried raspberries

1.75

oz

dried strawberries

1.75

oz

dried blueberries
Instructions
Pour the chocolate chips into a bowl.

Add in the peanut butter and salt to the bowl and melt in a microwave at 30 seconds intervals until fully melted. Mix together well.

Add in all the dried fruit and pistachios and mix well.

Pour the batter into a loaf pan and smooth the top out.

Put in the freezer for an hour and cut into bar shapes.