Desserts
Harlan Kilstein's Completely Keto Cheese Cake Balls Topped With Raspberry Jam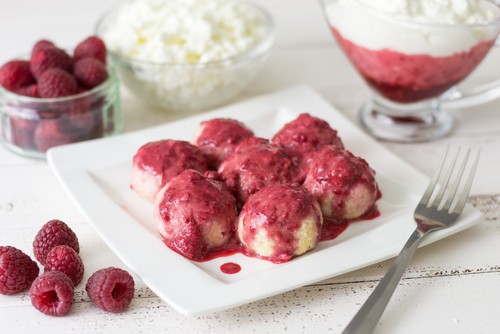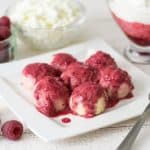 Harlan Kilstein's Completely Keto Cheese Cake Balls Topped With Raspberry Jam
Print
Instructions
Preheat oven to 350 degrees.

Line a springform pan with parchment paper, then grease the paper and sides of pan.

Beat the cheese and swerve in a bowl until smooth.

Add in the rest of the ingredients other than the jam and keep beating until fully mixed.

Pour into the springform pan and bake for about 40 minutes.

Cool for about 10 minutes then use a knife to seperate the sides of the cake from the pan. Keep cooling for another 60 minutes.

Cover the pan and put in a freezer for the night.

Defrost the cake for 60 minutes.

Using a ball scooper make balls from the cake and put in a serving dish. Top with raspberry jam by spooning over the balls.