Harlan Kilstein's Completely Keto Bulletproof Irish Coffee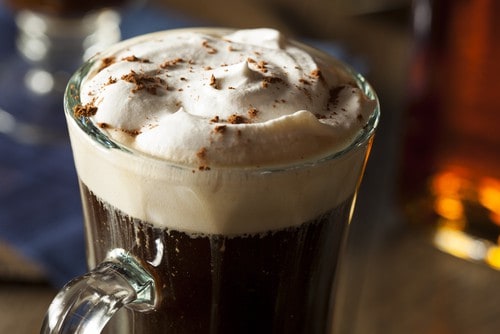 Harlan Kilstein's Completely Keto Bulletproof Irish Coffee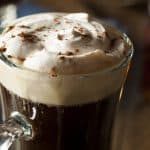 6 oz of hot Bulletproof Coffee
1 teaspoon of Kerrygold IRISH butter
1 teaspoon of Bulletproof Brain Octane Oil (Reliable and Quick Source of Energy (16 Ounces))
1 teaspoon Lakanto Monkfruit 1:1 Sugar Substitute | 3 Ib NON GMO (Classic White)
1 teaspoon Lakanto Golden (Monkfruit Sweetener, 30 Count)
1.5 oz of Irish Whiskey (I use Bushmills or Jameson. You can use your favorite Rum or Bourbon.)
Heavy cream to top.
Prepare Bulletproof coffee
Add butter
Add sweeteners
Add Brain octane oil
Add Whiskey
Blend.
Top with whipped cream.