Mains
Harlan Kilstein's Completely Keto Broccoli Bacon Sauté (SK)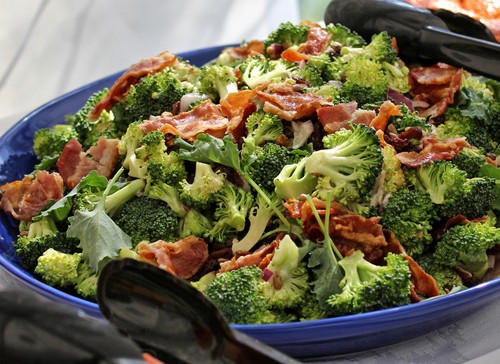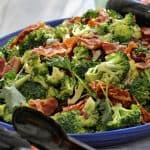 Harlan Kilstein's Completely Keto Broccoli Bacon Sauté (SK)
Print
Ingredients
1

large onion

thinly sliced

2

cup

broccoli florets

1/4

cup

Extra virgin olive oil

4

oz

bacon

cut into chunks

1

cube

frozen garlic
Instructions
Pour the oil into a skillet and begin to heat on a medium low flame.

Pour the onion slices in and sauté for around 15 minutes or until they are golden brown.

Take the onions out and lay out on paper towels.

Put the bacon and garlic into the pan and fry for about 4 minutes.

Add in the broccoli and keep cooking for another 6 minutes.

Put into a serving dish and sprinkle the onions over.
Recipe Notes
<script type="text/javascript">
amzn_assoc_placement = "adunit0";
amzn_assoc_search_bar = "true";
amzn_assoc_tracking_id = "beachmillions-20";
amzn_assoc_ad_mode = "manual";
amzn_assoc_ad_type = "smart";
amzn_assoc_marketplace = "amazon";
amzn_assoc_region = "US";
amzn_assoc_title = "My Amazon Picks";
amzn_assoc_linkid = "4f0b79bbfc84eb673fb03ca0a0e6ed8b";
amzn_assoc_asins = "B002HWRUFC,B00X4WQMAS,B0170TFNXM,B0078P9D8K";
</script>
<script src="//z-na.amazon-adsystem.com/widgets/onejs?MarketPlace=US"></script>