Harlan Kilstein's Completely Keto Baked Cauliflower Florets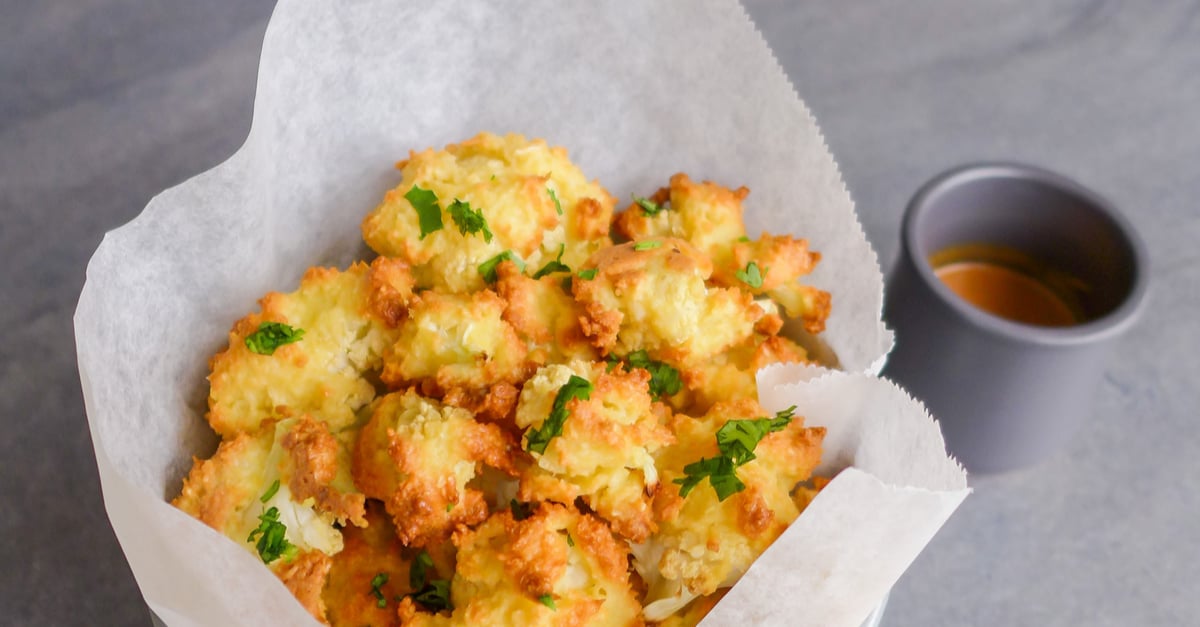 Harlan Kilstein's Completely Keto Baked Cauliflower Florets
Ingredients:
Serves 12 Servings
2 Heads cauliflower
1  1/4 Cups blanched almond flour
Ground black pepper
5 Eggs
4 Tbs butter
Juice of 1 lemon
1 Cup Pinot Grigio
1/2 Cup vegetable stock (either a tomato base or other)
6 Tbs chopped fresh curly parsley
Preheat oven to 425
Cover 2 large cookie sheets with parchment paper. Set aside.
Pull cauliflower floret pieces apart, either by hand or using a knife creating small bite size pieces
In a platter or shallow bowl mix 1 cup almond flour, 1/2 tsp salt and 1/2 tsp black pepper and mix well
Dip each floret into the flour mixture
Beat eggs well in another bowl
Dip the floured florets into the beaten eggs
Place on prepared parchment lined cookie sheets
Sprinkle with salt & pepper
Put in oven for 20-25 minutes
In a small skillet melt the butter, stir in 1/4 cup flour, lemon juice, wine, and stock.
Sprinkle 1/4 tsp salt and 1/4 tsp pepper
Bring to a simmer and allow to cook 3 minutes
Stir in parsley
Cool off in a small dipping bowl and serve on the side as a dip for the baked florets
Garnish with fresh pieces of parsley