Harlan Kilstein's Chocolate Chocolate Chip Cookies
So Good You Have to Say It Twice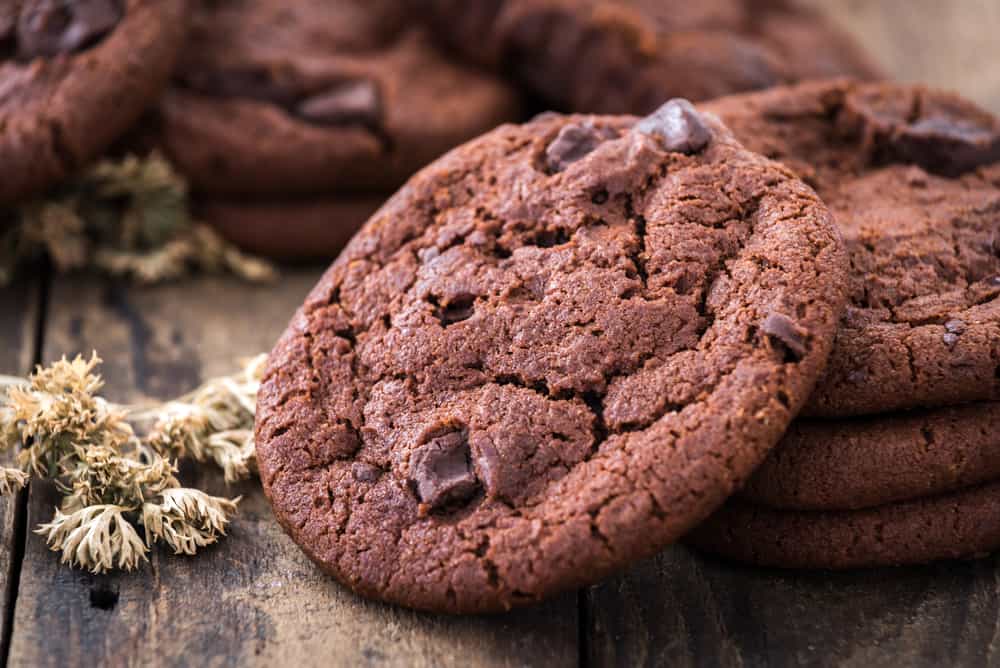 Harlan Kilstein's Chocolate Chocolate Chip Cookies
The balance of the two flours and the two sweeteners is important for consistency. If you have a nut allergy and use all coconut flour, it's going to be dry.  If you hate coconut and want to use all almond flour try adding an extra 1/4 cup. For best results, follow the recipe.
I prefer firm on the outside and soft on the inside. Soft cookies are my favorite.
Step One: Preheat Oven to 350 degrees
1 1/2 cups of super fine almond flour
1/4 cup of coconut flour
1/4  teaspoon baking soda
2 tablespoons of heavy whipped cream
1 cup (2 sticks) grass fed butter (leave it out for at least an hour first)
1  cup swerve or xylitol
1/2 cup lakanto golden sweetener
1 teaspoon Rodelle vanilla extract
1/3 cup unsweetened cocoa
1 cup broken pecans
1 cups Lilly's Chocolate chips
Step Two: Mix Ingredients
Cream together butter, xylitol or swerve, and Lakanto golden.
add heavy whipped cream and vanilla extract, baking soda
add coconut flour
add cocoa
add almond flour 1/4 of a cup at a time and mix.
stir in pecan pieces and chocolate chips.
form 18 cookies
Please note, in the summer refrigerate the dough for an hour or freeze it for a half-hour
Step Three: Bake
Place in oven on greased cookie sheet
Bake for only 8-10 minutes.
The cookies should be perfect.
Cool on a wire rack
Hide cookies.
Tell your family the cookies didn't work. You'll try again next time.
Shhhhh.