Harlan Kilstein's Sublime Salmon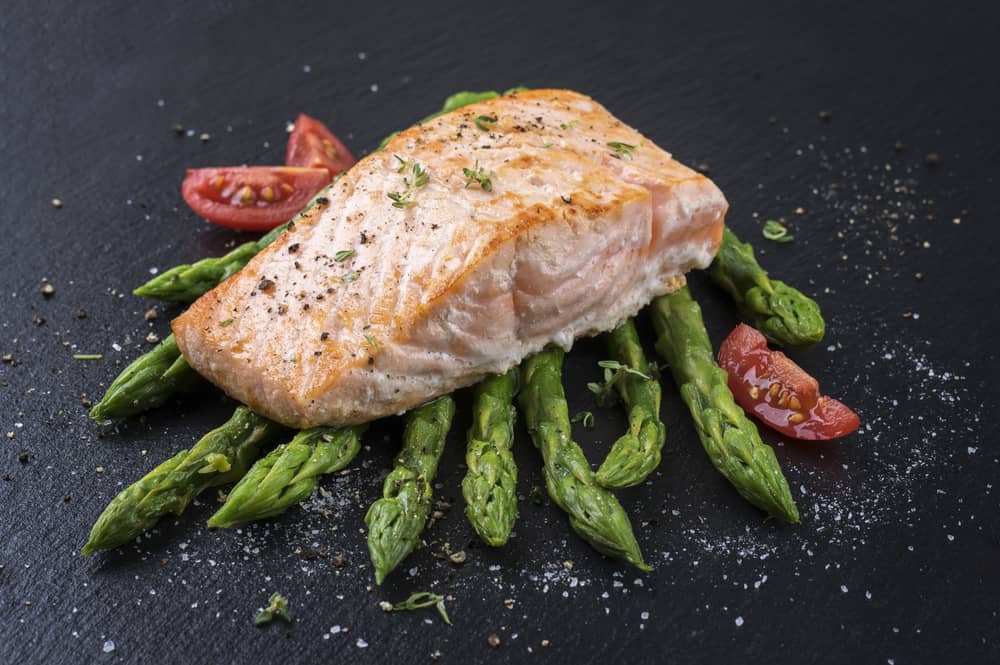 Selecting Salmon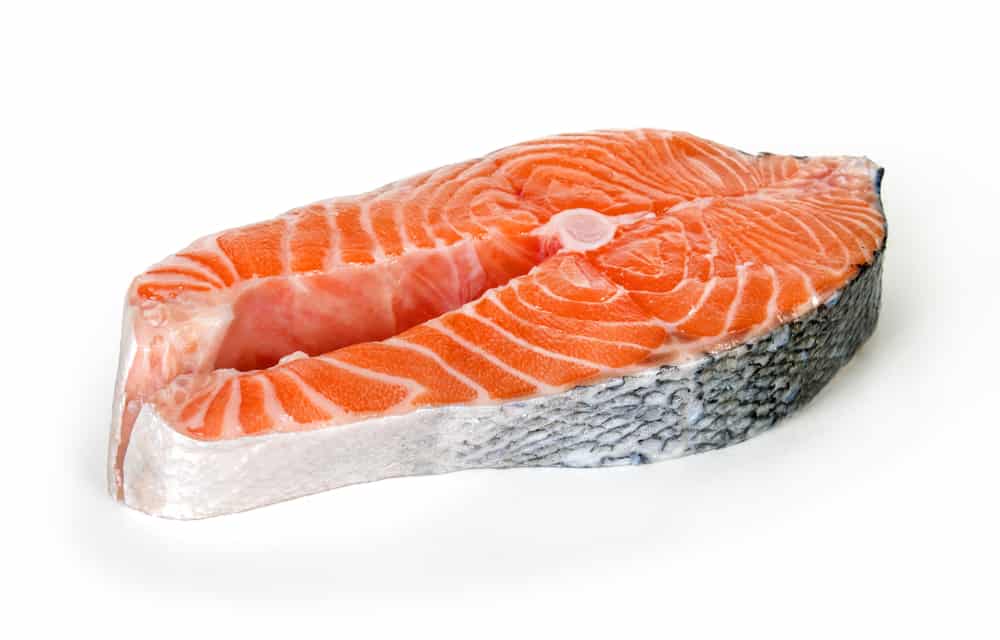 When selecting salmon, the first thing you look for is the lines of fat in the salmon. The more lines of fat the better the salmon will taste. I've never been wrong using this guideline.
Most salmon we see in our supermarkets is farm-raised. The fisheries have to add food color to make it look red to our eyes.
Wild salmon has a different taste but it's much better for you. It is higher in natural omegas.
I try to get my salmon at Whole Foods.
Most salmon we buy is chinook or king salmon. Coho or silver salmon is also a good choice.
Once a year in June, Copper River Salmon may be available. Your eyes will pop out at the price but it's not to be missed.
Simply the best salmon in the world.
Harlan's Sublime Salmon
I want my salmon done at the skin level but moist inside. I do want my salmon thoroughly cooked however.
Step One: Prepare the salmon – Rinse the salmon off and pat it dry. Set aside.
1/2 cup lime juice (fresh if possible)
2 tbs butter
1 tbs water
1/2 tsp smoky paprika
1/2 tsp za'atar
1.5 tsp chili powder
1 garlic clove finely minced
1 tbs sweetener (xylitol, swerve, etc)
1 small onion diced
4 salmon fillets or steaks
Now preheat your broiler on high.
Step Two: Mix Ingredients
Melt butter and mix in all ingredients. You might need to add an additional drop of water.
Using a brush, apply the chili lime sauce to the salmon which should be in a pan.
Step Three: Broil
Broil your salmon (on the second shelf) for 10 minutes and look at the salmon.
Using a fork – check for your level of doneness. It may need another 5 minutes until it's perfect.
Step Four: Brush additional sauce on before serving.
Step Five: Asparagus
Wash and trim asparagus. Dip in melted butter, sprinkle with Himalayan sea salt and place on pan in the broiler on a middle shelf. 5 minutes tops. They cook quickly.
For that really special occasion…