Breads
Harlan Kilstein's Keto French Bread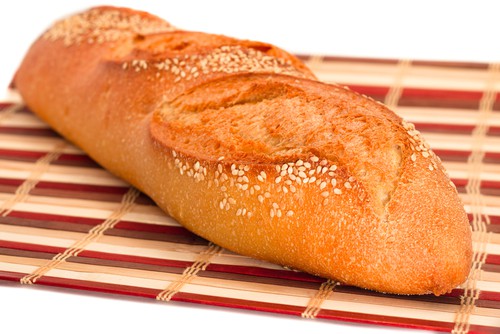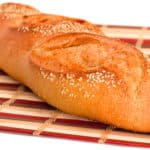 Harlan Kilstein's Keto French Bread
Let me start out by saying, Keto French Bread is never going to be exactly like non-Keto French bread.

You see, gluten is what makes bread rise and gives it that chewy consistency. But do what I saw and you'll find something coming close to what you remember.
Gluten-free bread also does not hold it's shape (the gluten does that too.)
So if you want baguettes as I do. See what Pan I use below.
Print
Ingredients
Ingredients:
6

eggs

6

oz

cheese

cream

4

oz

butter

melted

2

oz

Almond flour

extra fine

2

tablespoons

coconut

flour

2

tablespoons

psyllium

husks

1/5

tsp

ground cardamom

1/5

tsp

ground caraway

2

tsp

baking powder

2

tablespoons

sesame seeds

optional
Instructions
Instructions:
In a bowl, beat eggs together with the cream cheese and melted butter until smooth.

Add the ingredients until you have it resembles a dough. Let the dough sit for 10 minutes.

Preheat oven to 425 degrees.

Shape the dough or divide it into two rows of the baguette tray. Score the bread with your lame with diagonal slashes

Wet the top of the dough with water. Lightly shape. Then sprinkle the sesame seeds on top.

Place in the oven and close the oven door. In 2 minutes open the oven door and toss in 4 ice cubes to bake with steam.

In 10 minutes lower the temperature to 350 degrees. Bake for an additional 30 minutes or until it turns color to light brown.

Take the bread out of the oven and allow it to cool on its tray before slicing.
Recipe Notes
So if you want baguettes as I do.