Breads
Chana Abehsera Kilstein's Speed Keto Crackers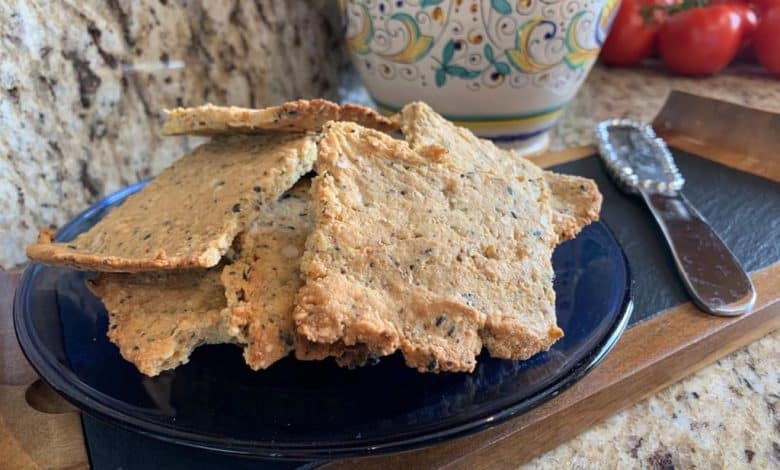 Chana Abehsera Kilstein's Speed Keto Crackers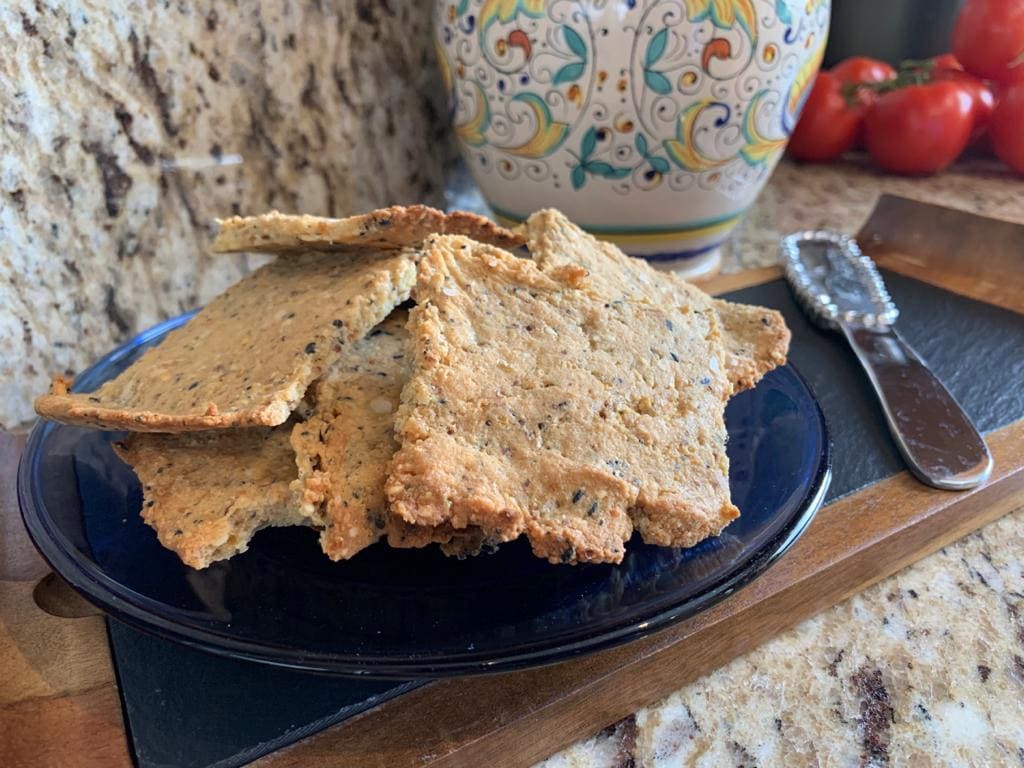 Ingredients
2 1/4 cups of tehini (whole)
3/4 cup coconut oil
dozen eggs
1 1/2 cups Everything But The Bagel Spice
3/4 cup stone ground mustard
2 cups coconut flour
Procedure
Place all ingredients in a large mixing bowl.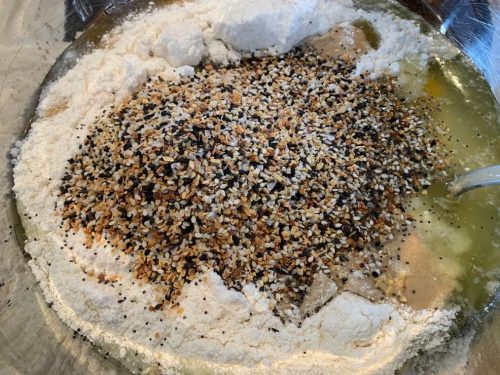 Using a wooden spoon gently stir mixture until it reaches a smooth and thick consistency. It will start out very liquidy but keep stirring until it thickens.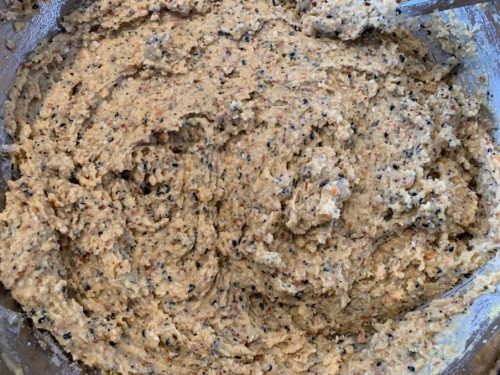 Prepare 2 large cookie sheets lined with greased parchment paper.
Place half the mixture on each cookie sheet in the center.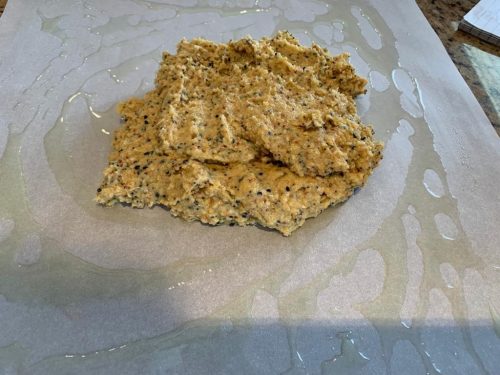 Place another piece of parchment paper on top of the dough.  Using a rolling pin, gently start at the center and roll out the mixture towards the edges of the cookie sheet.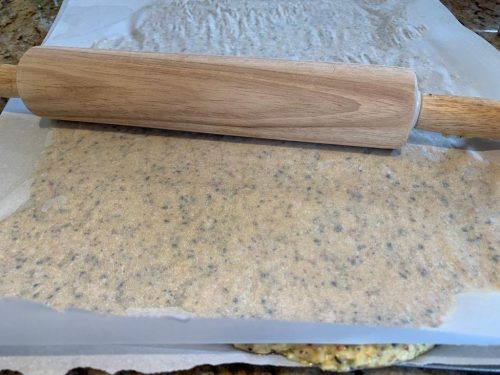 Remove parchment paper. Using a sharp lame knife, gently score the dough vertically and horizontally to create the size crackers that you will want.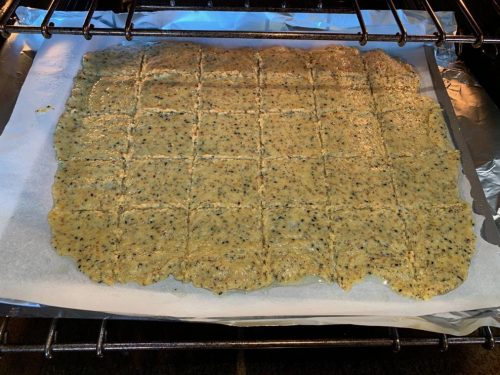 In a 350 oven (pre-heated), bake crackers on the center rack for 10 – 15 minutes depending on your oven.  Edges will seem golden when done.
Let crackers cool completely.  Use your lame to cut the crackers where you scored them before baking.  Place in an air-tight container for storage.
Recipe makes 60-70 crackers.  We store them in the freezer or refrigerator to keep them fresh.
These crackers are quite filling. One or two is more than enough for a portion.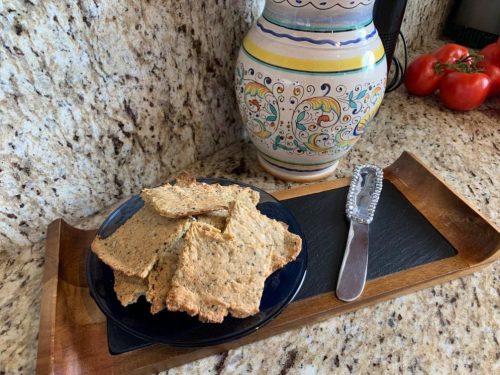 Top with avocado, tuna salad, chicken salad, egg salad, deli meat, or slices of chicken.  These crackers are thick enough to travel well.  Just place in a small container with your topping in a different container to keep them from getting soggy.